Video Announcements from November 27th, 2022
Current Ministries and Classes as of November 27th, 2022
Featured happenings
Comfort and Joy Women's Event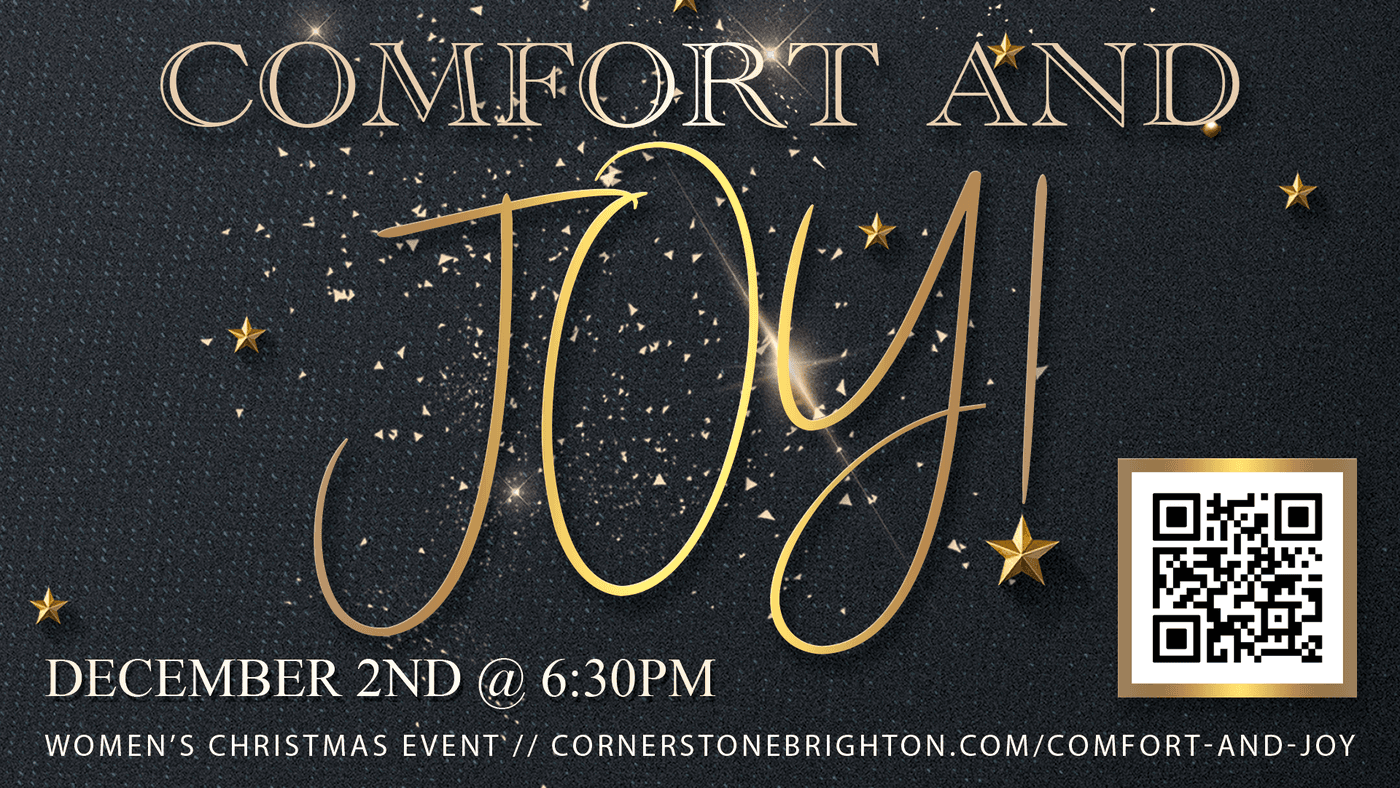 Christmas Concerts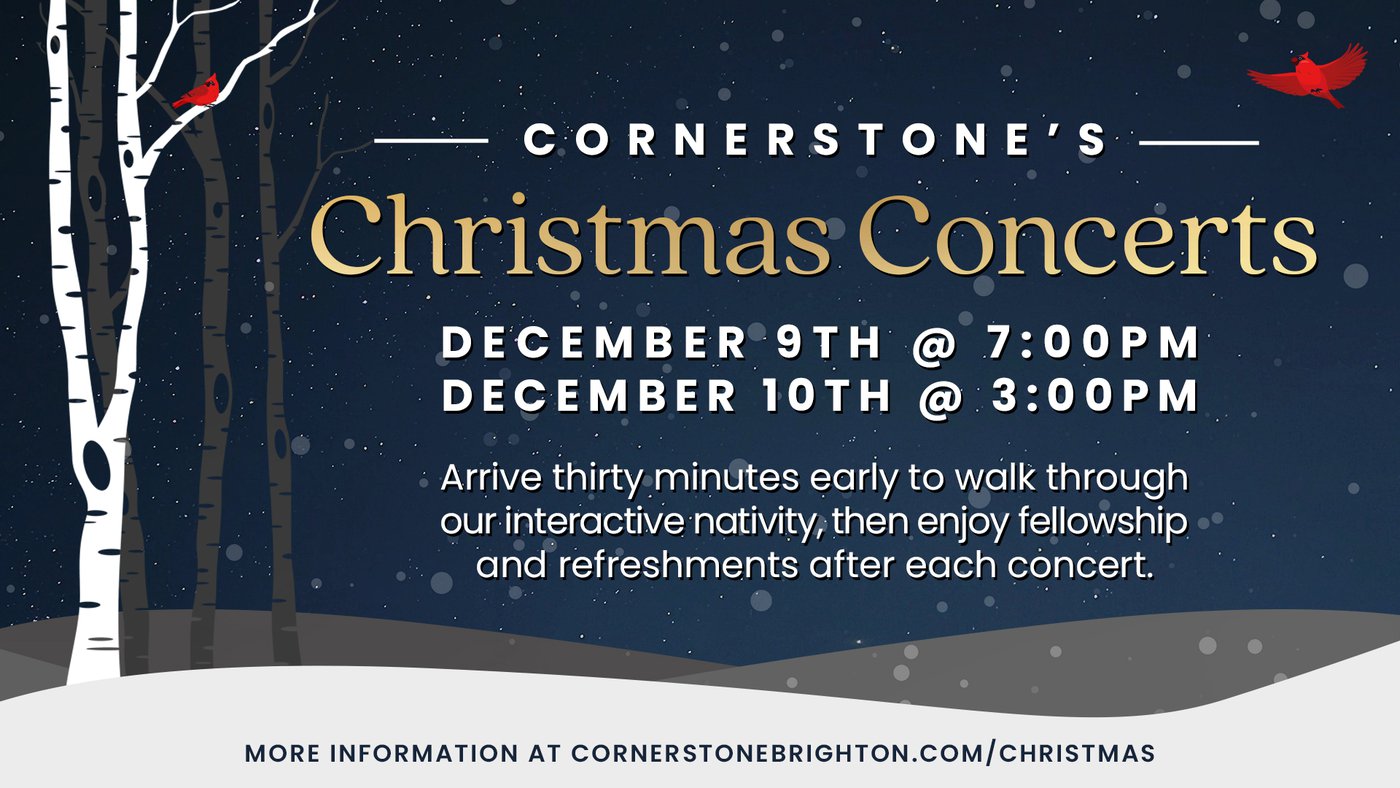 Parents of Hope Candlelight Ceremony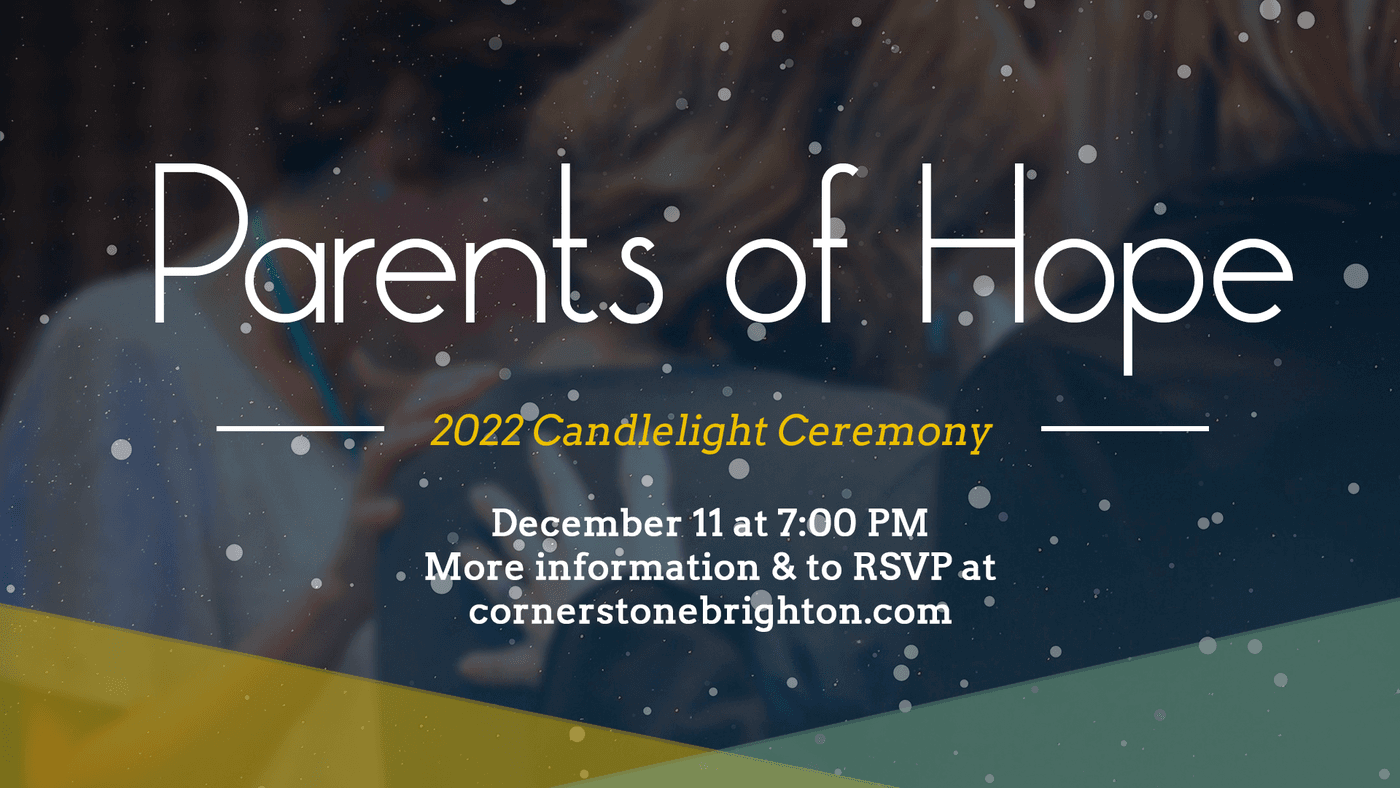 Sunday, December 11 @ 7PM \\ Doors open @ 6PM
Parents of Hope Grief Support Group will be holding their annual Candlelight Ceremony this year for the 2022 International Day of Remembrance. We will participate in this very special annual event to honor the memory of our children. Please bring a self-standing photo of your child.
Please RSVP to Elly Cairns at 517.672.6003 or ellyjcairns@comcast.net by December 10.
New to Cornerstone?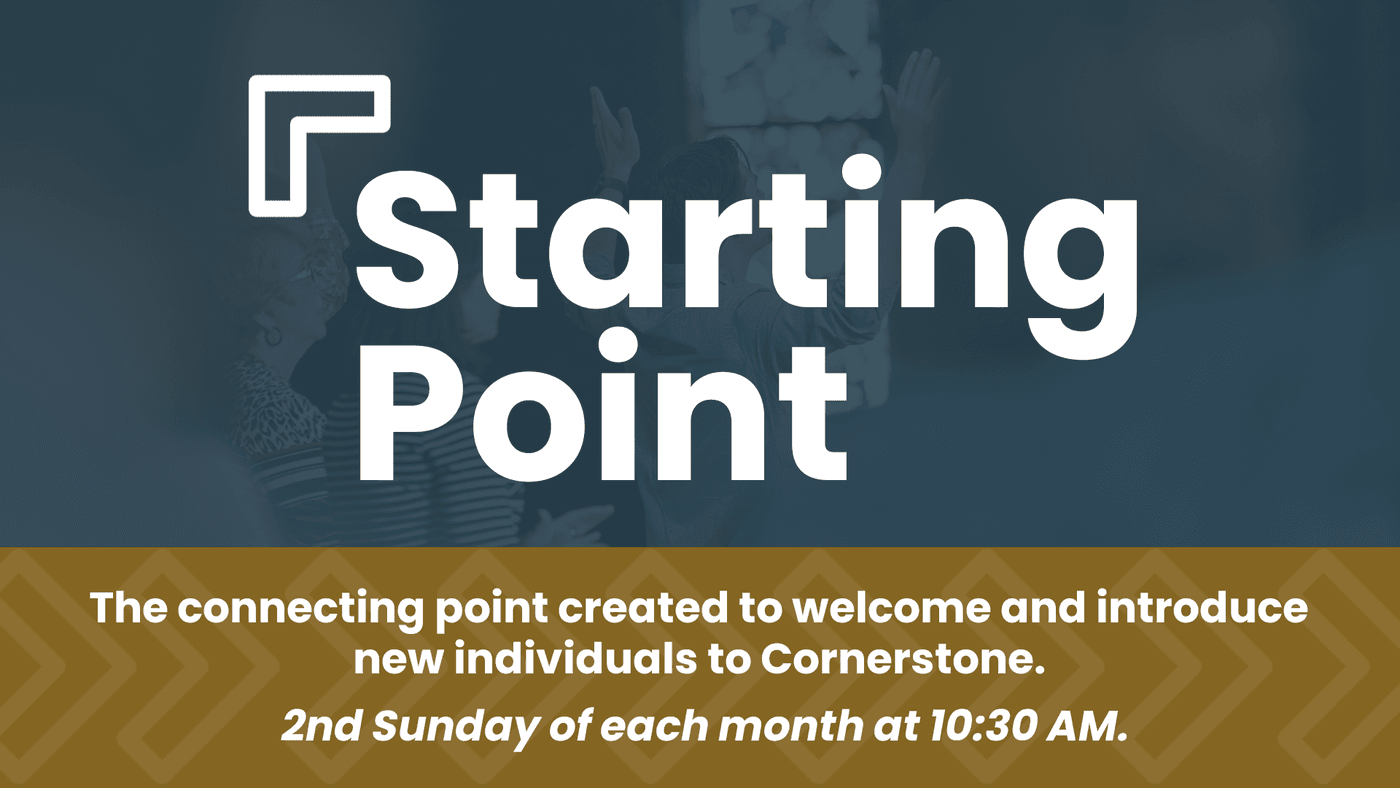 If you are new to Cornerstone and have not yet attended the Discovery Information Class, then Starting Point is a great place to begin your adventure with us! This is a one-time gathering designed to answer questions and help you get acquainted.
Every second Sunday of the month Cornerstone will gather @ 10:30 AM in Room 110 to give an overview of the church.
During our 45 minutes together you will learn how Cornerstone communicates information, listen and discover the different roles of each Pastor and staff member. We will also discuss the DNA of Cornerstone and why we do what we do. Your assimilation is important to us. Please plan to join us at Starting Point, where Cornerstone will answer your questions, take in your feedback and get you and your family off to a great start!
Cornerstone Support Groups