Celebrate Recovery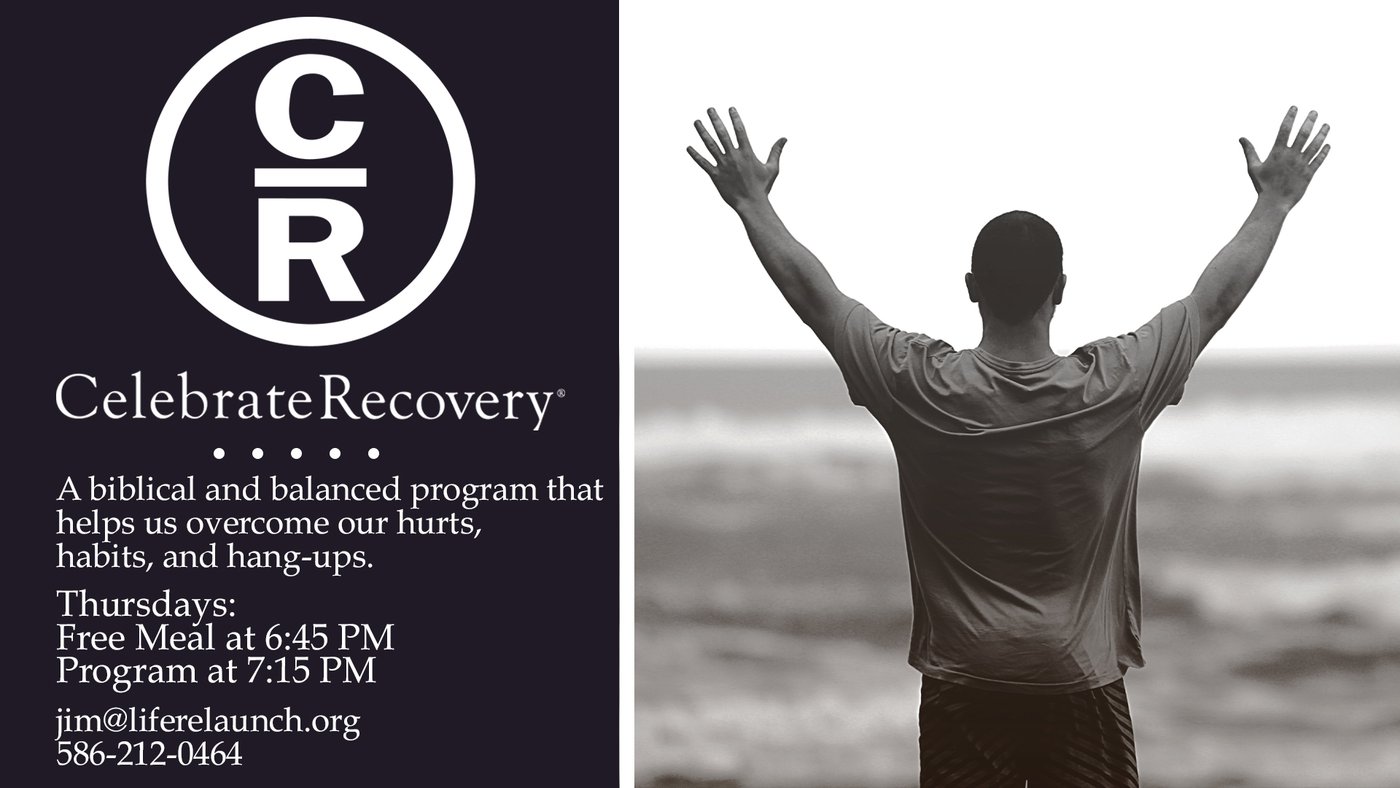 Celebrate Recovery
A Biblical and balanced program that helps us overcome our hurts, habits, and hang-ups.
586-212-0464
____________________
Encounter: A New Service at Cornerstone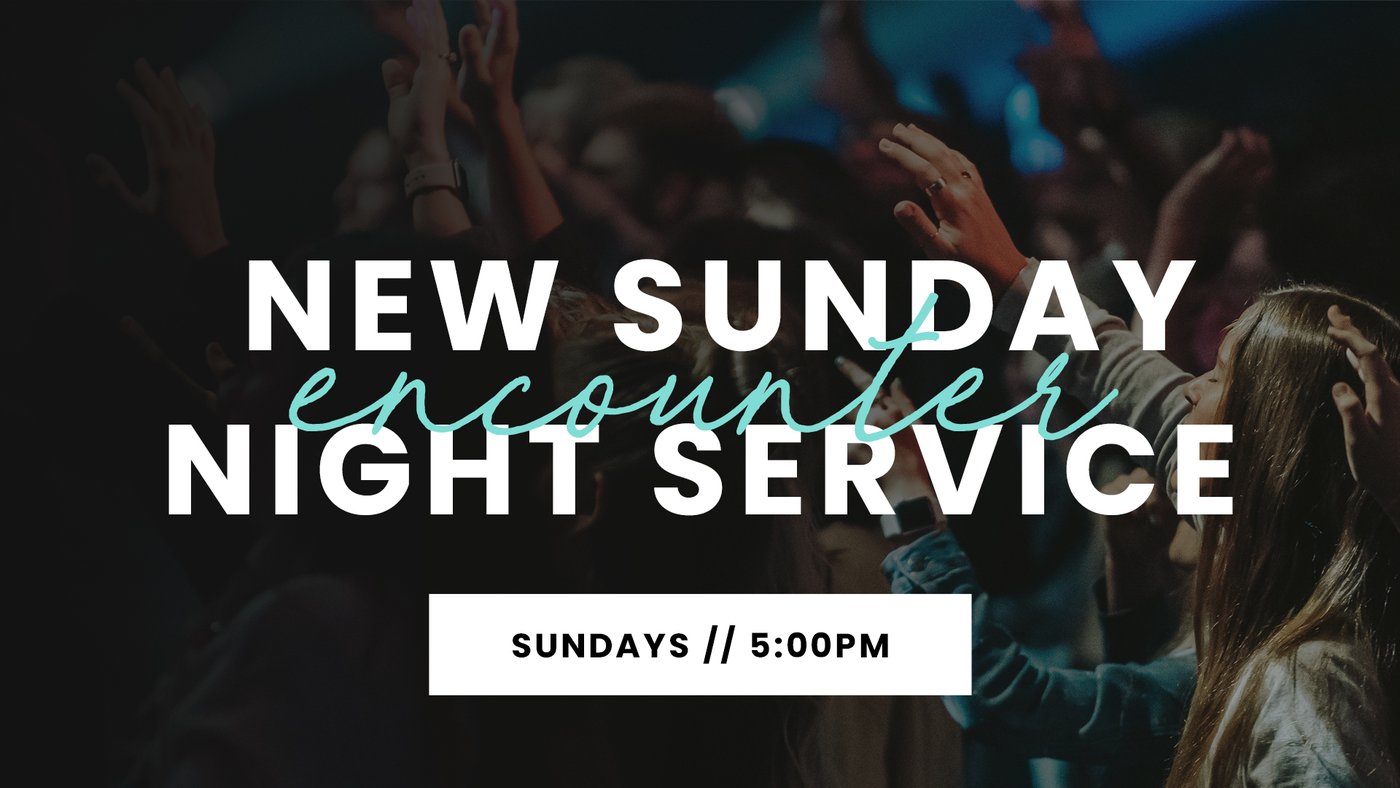 We are happy to announce a new service at Cornerstone! This service takes place weekly on Sunday Nights at 5:00 PM. The heart behind this service is to encourage embracing the concept of Sabbath - a day of rest & worship of God. This service has different worship & a different message from Sunday morning. It has communion weekly & takes place in the Celebration Center.
We hope you will join us.
Children's Programming is available for 5-year-olds and under.
Man Cave 2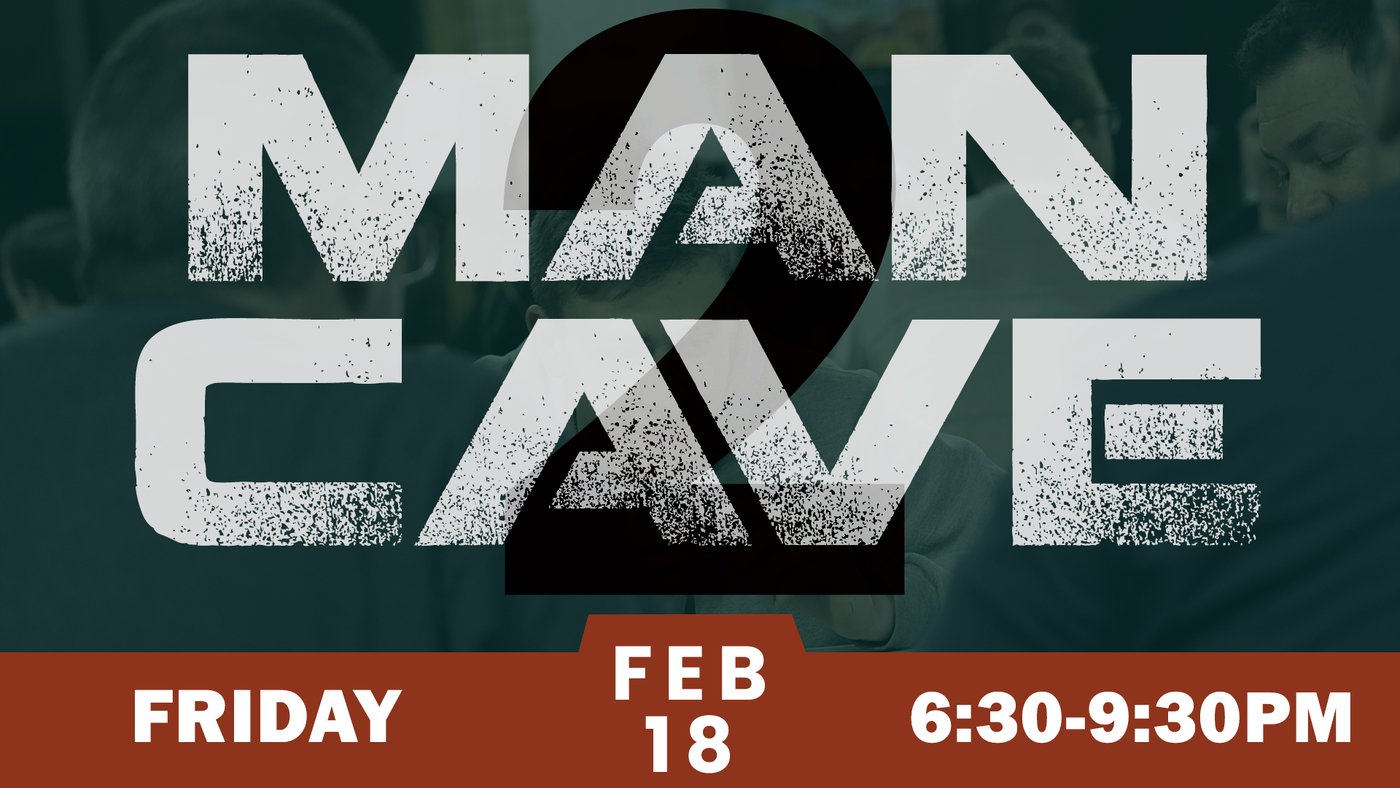 Don't miss out on a great time to hang out with men, eating man food, playing man games, and the infamous manly corn hole tournament.
So come out and bring a friend! Don't forget to sign-up your team to be the Cornerstone Corn Hole Champ of 2022!
Men's Retreat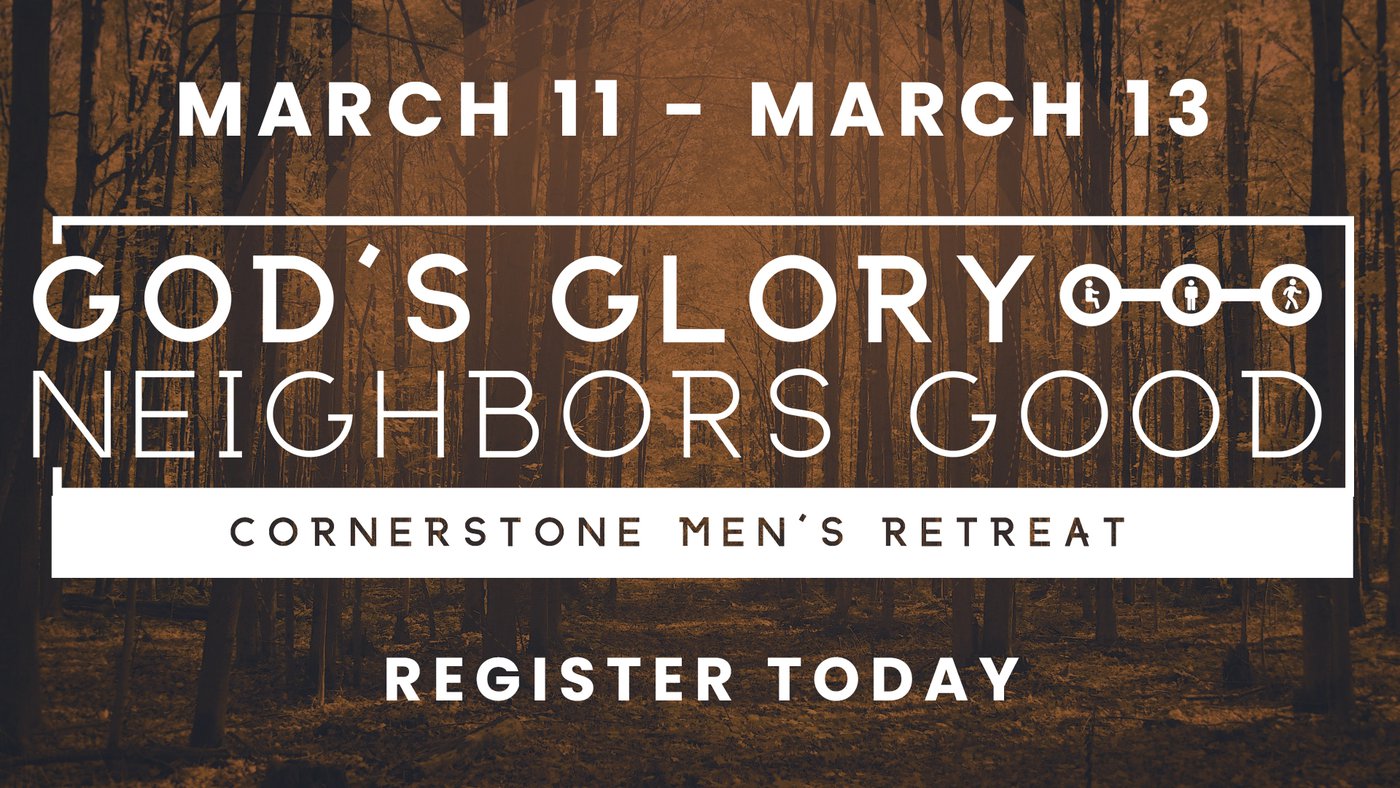 2022 Men's Retreat: "God's Glory - Neighbor's Good.
6:00 PM March 11 at 6:00 PM - March 13 at 1:00 PM
This is a great weekend to get away with men and be inspired in your relationship with God and form and renew friendships with Cornerstone. Pastor/Teacher Ron Gelaude will teach us to sit, walk and stand with Jesus from the Book of Ephesians. As always, we'll have plenty of fun playing cards, practicing at the gun range, playing broomball, Nerf tag, and just enjoying each other's company. Please join us for a great time. The cost is $110.
Community Connect 2022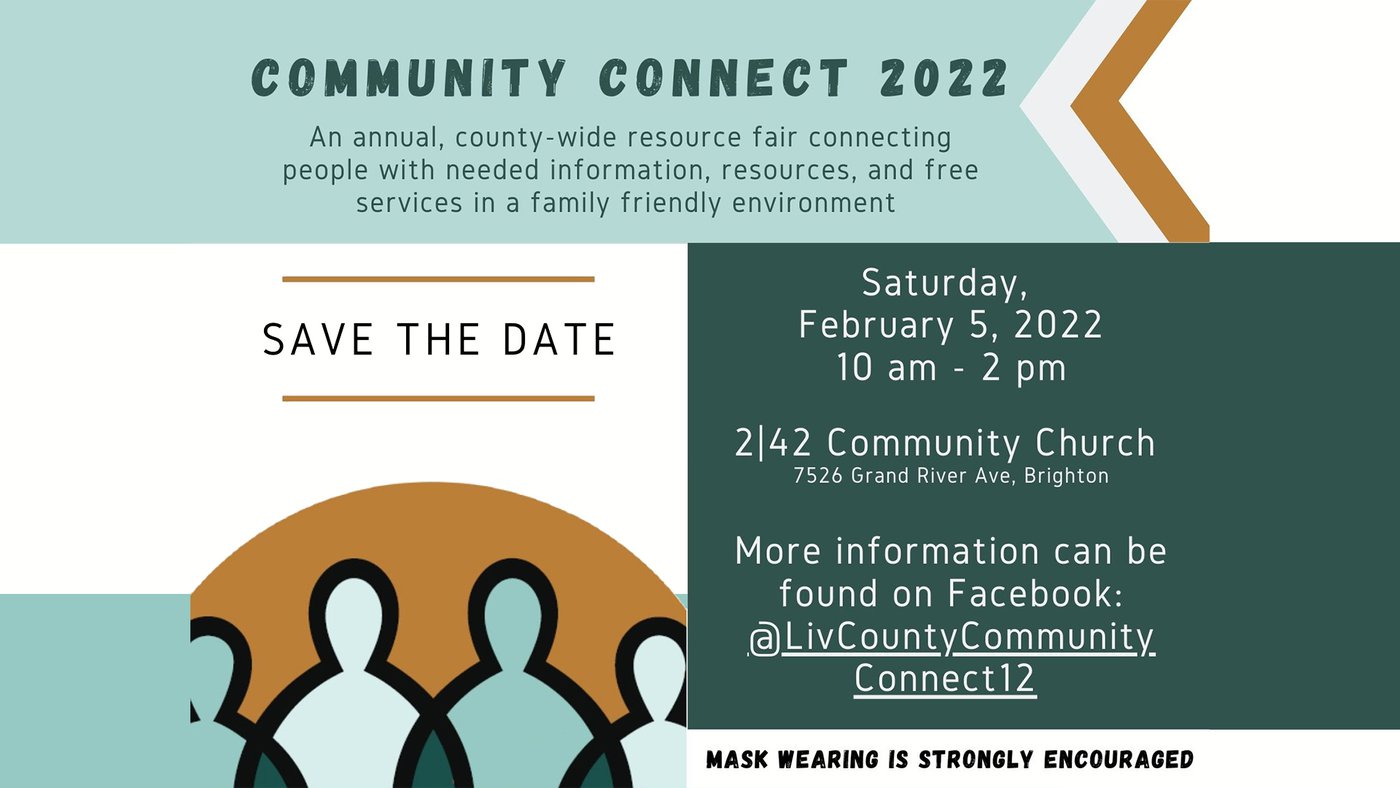 Community Connect is an annual county-wide resource fair that connects people in need with information, resources, and free services – all under one roof.
Cornerstone reaches out to our community in love by providing breakfast and lunch for everyone, along with personal hygiene bags through
Love In the Name of Christ (Love INC).
Volunteer
• Food Prep – Wednesday & Friday afternoon at Cornerstone
• Load & transport personal hygiene bags to 2|42 Friday 4 pm
• Distribute personal hygiene bags for Love INC Saturday 9-12, 12-3
• Distribute breakfast & lunch bags Saturday 9-12, 12-3
• Teardown, clean-up & transport Saturday 2-4
Donations
We are collecting:
Shaving cream
Toothbrushes
Toothpaste
Donations may be placed in the bins at the front entrance and near the sanctuary until January 30th.
Many thanks for your help!
____________________
The Snow Ball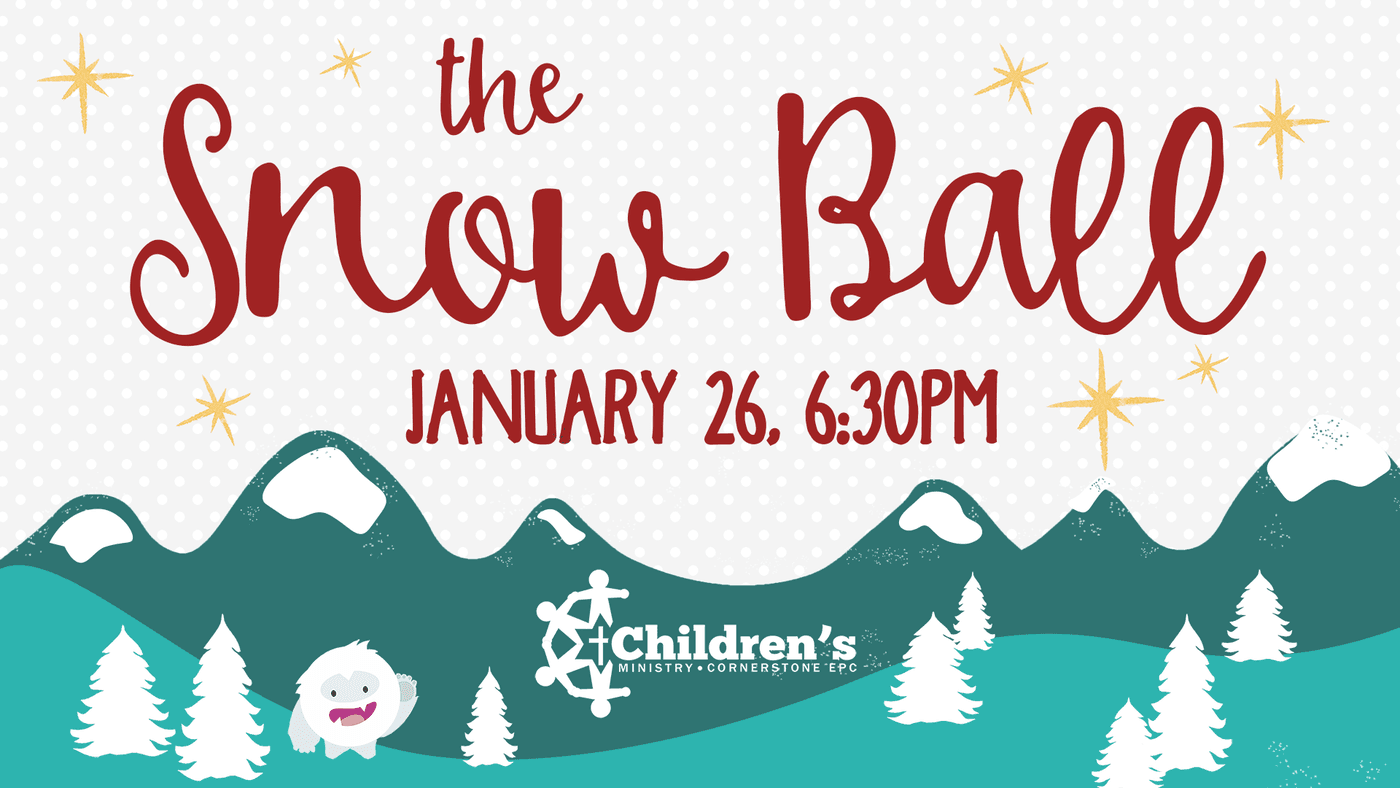 The Snow Ball
January 26, 6:30pm - 8:30 PM
Blacklight Party For Cornerstone Children's Ministry
Join us for food, blacklight games, and the Yeti. Wear White!
____________________
Winter Camps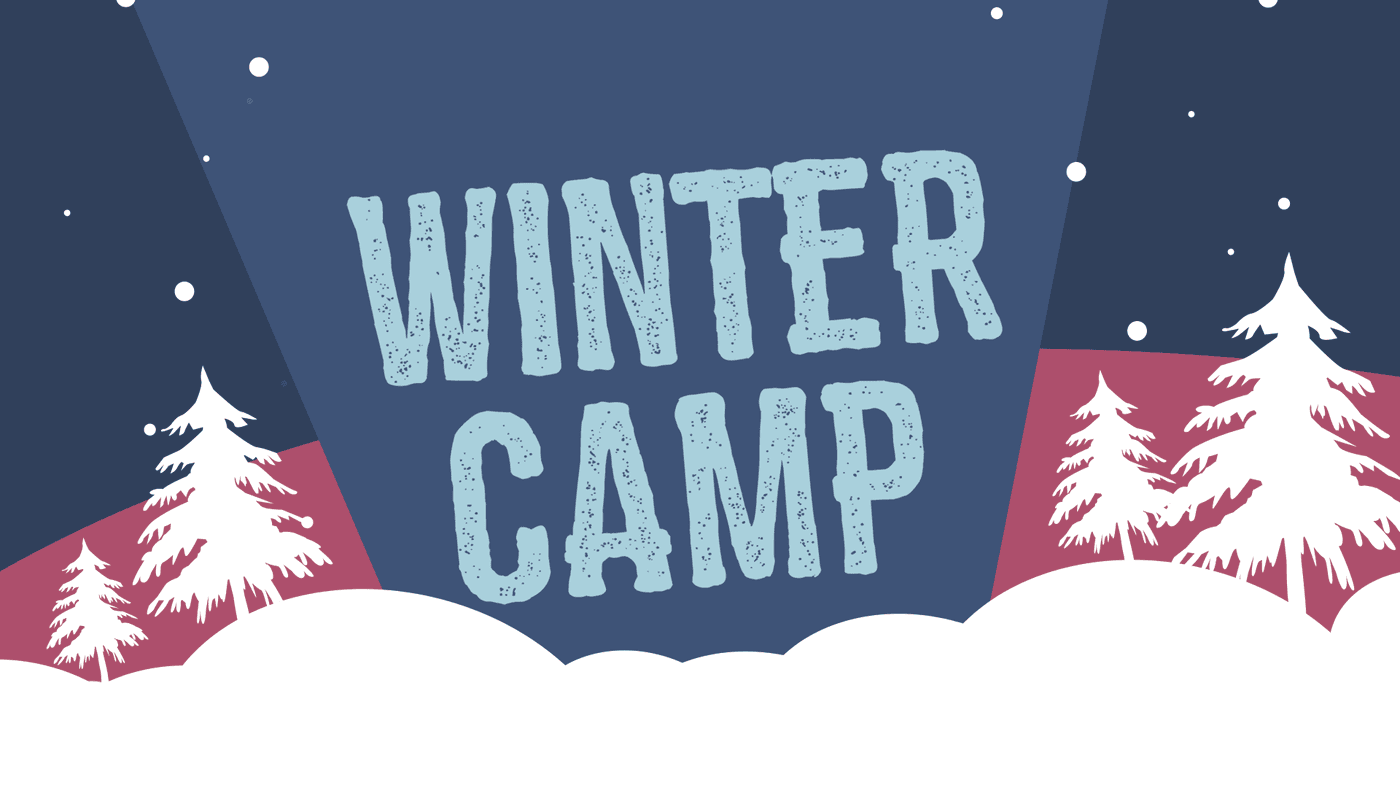 Middle School February 4th through 6th, 2022.
High School February 18th through 20th, 2022.
Camp Location: Grace Adventures
Family Camping Trip
July 8-10
Join 40 other families for a church-wide camping trip to Michawana Camp! From Friday night through Sunday morning, you'll get 5 meals cooked for your family, beachfront access, kayaking, and fun programming! Depending on if you choose a tent, cabin, or RV site, the range of cost for the entire weekend is between $240 to $330 for a family of 4. Additional items like unlimited access to the blob, zip line, and rock climbing can be purchased for $13 per person at the site.
FILLING OUT BOTH FORMS BELOW IS REQUIRED.
Stephen Ministers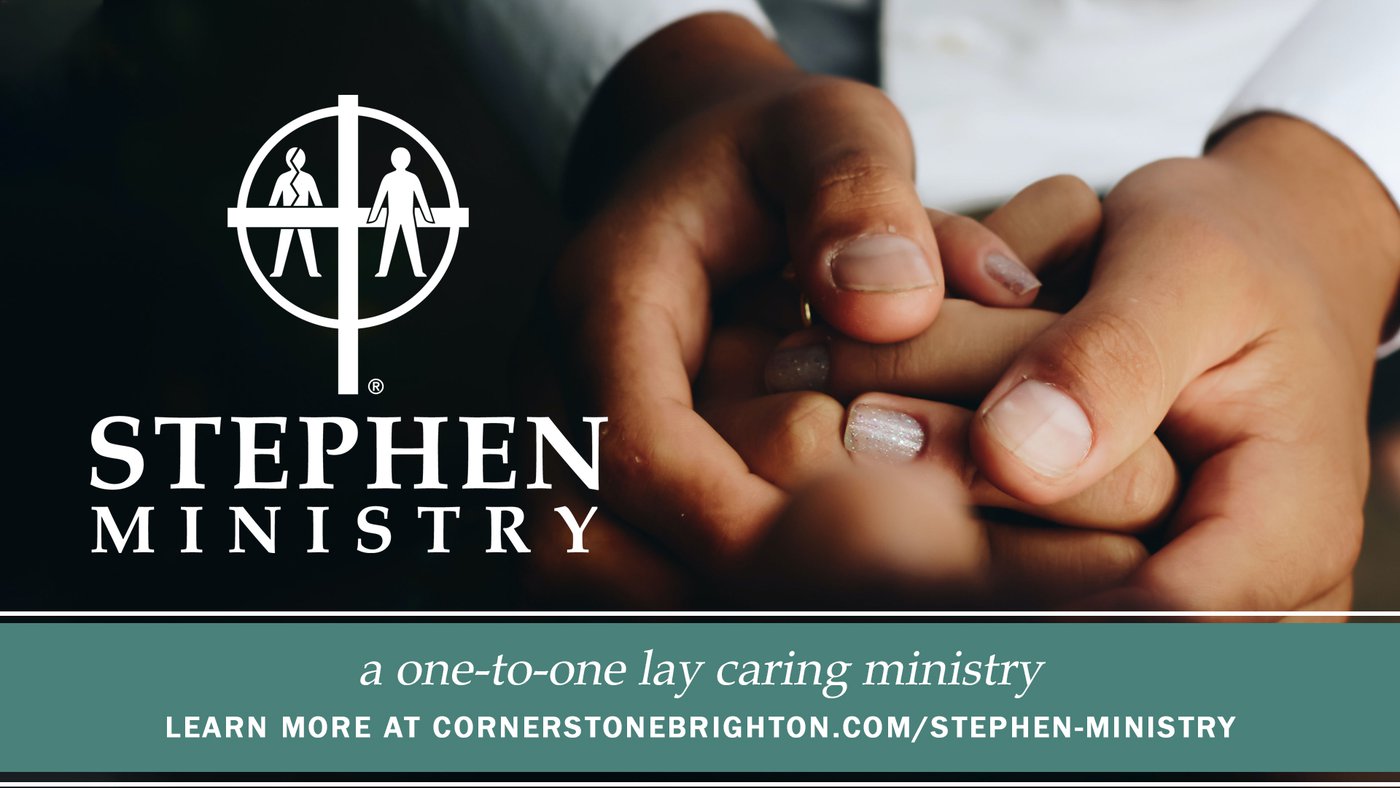 Training for new Stephen Ministers begins this September.
Stephen Ministry is a program that provides trained men and women to meet and talk with Care Receivers about difficulties they are experiencing in their life.
Stephen Ministers receive 50 hours of training, meeting each Tuesday evening for two-and-a-half hours during training.
Upon completing the 50 hours of training, the new Stephen Ministers will join the Stephen Ministry team.
Click Here to learn more & sign up
____________________
Community Bible Study
Join Community Bible Study to study God's Word!
Two Community Bible Study classes in Brighton will be meeting in person at Cornerstone and online starting on Thursdays this Fall.
To find a Community Bible Study class near you, go to: communitybiblestudy.org.
____________________
Meet the Pastors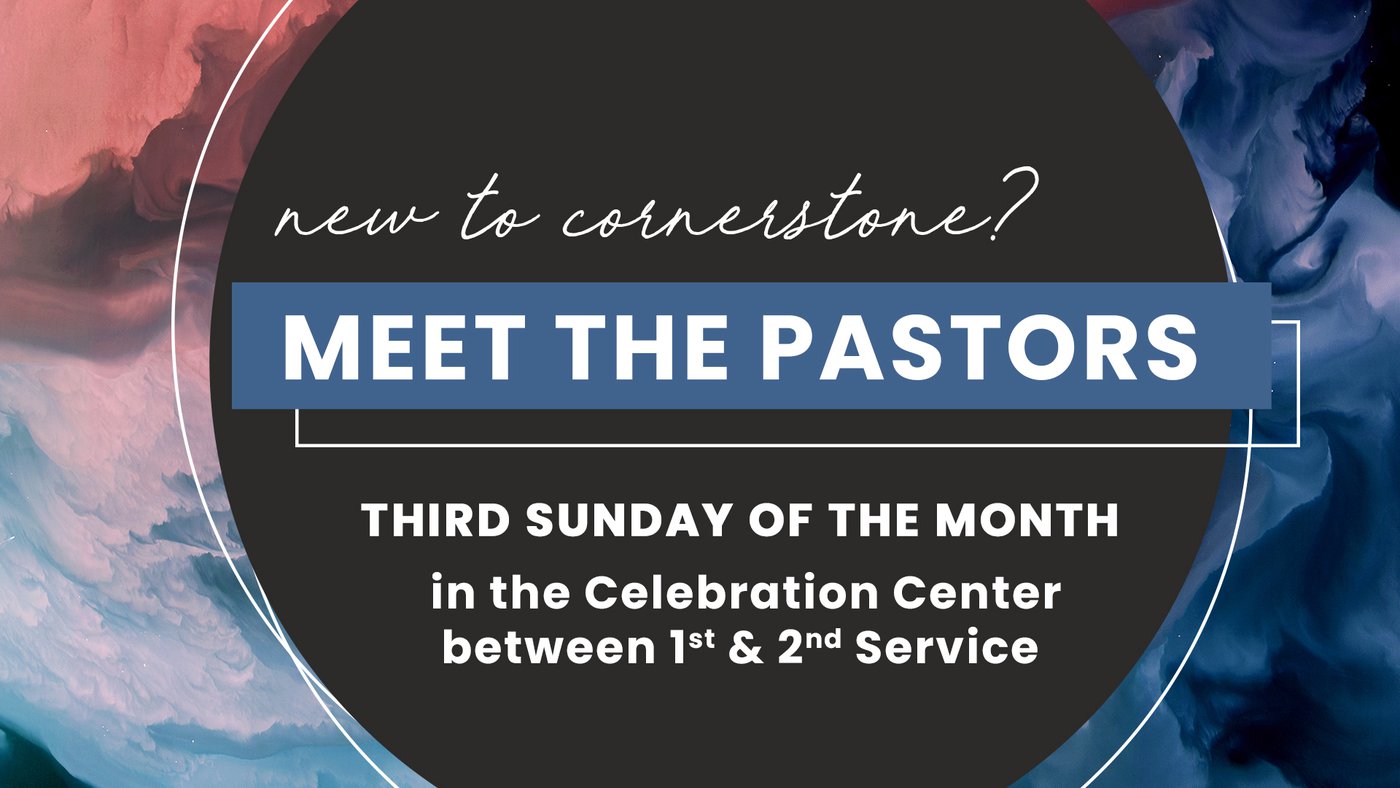 Let Us Pray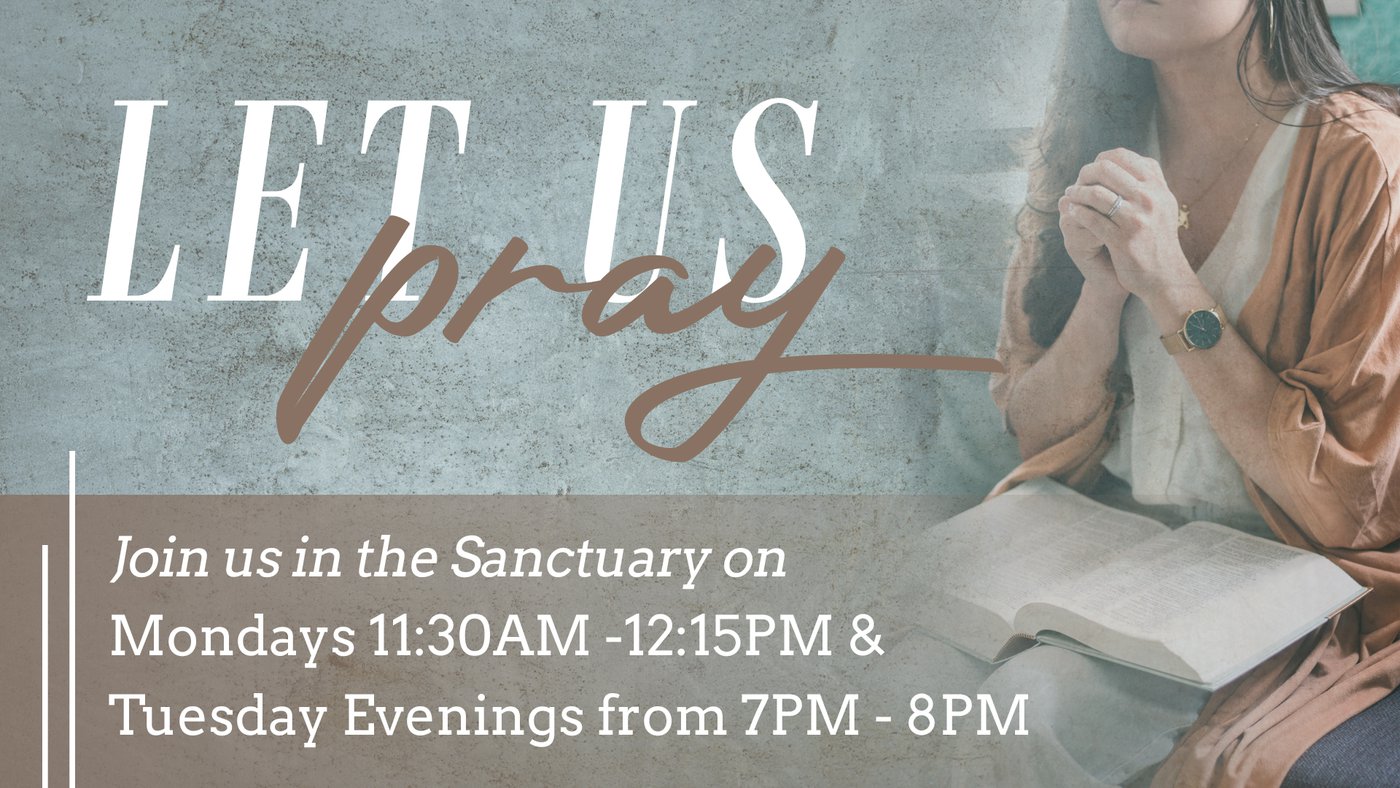 Join us for a time of interceding for the staff, volunteers & ministries of Cornerstone. "Let us Pray" has a new schedule for the summer. We will be meeting Mondays from 11:30 AM - 12:15 and on Tuesday nights from 7:00 PM - 8:00 PM in The Sanctuary.
You can find the prayer schedules HERE.
____________________
Cornerstone Christian School Open House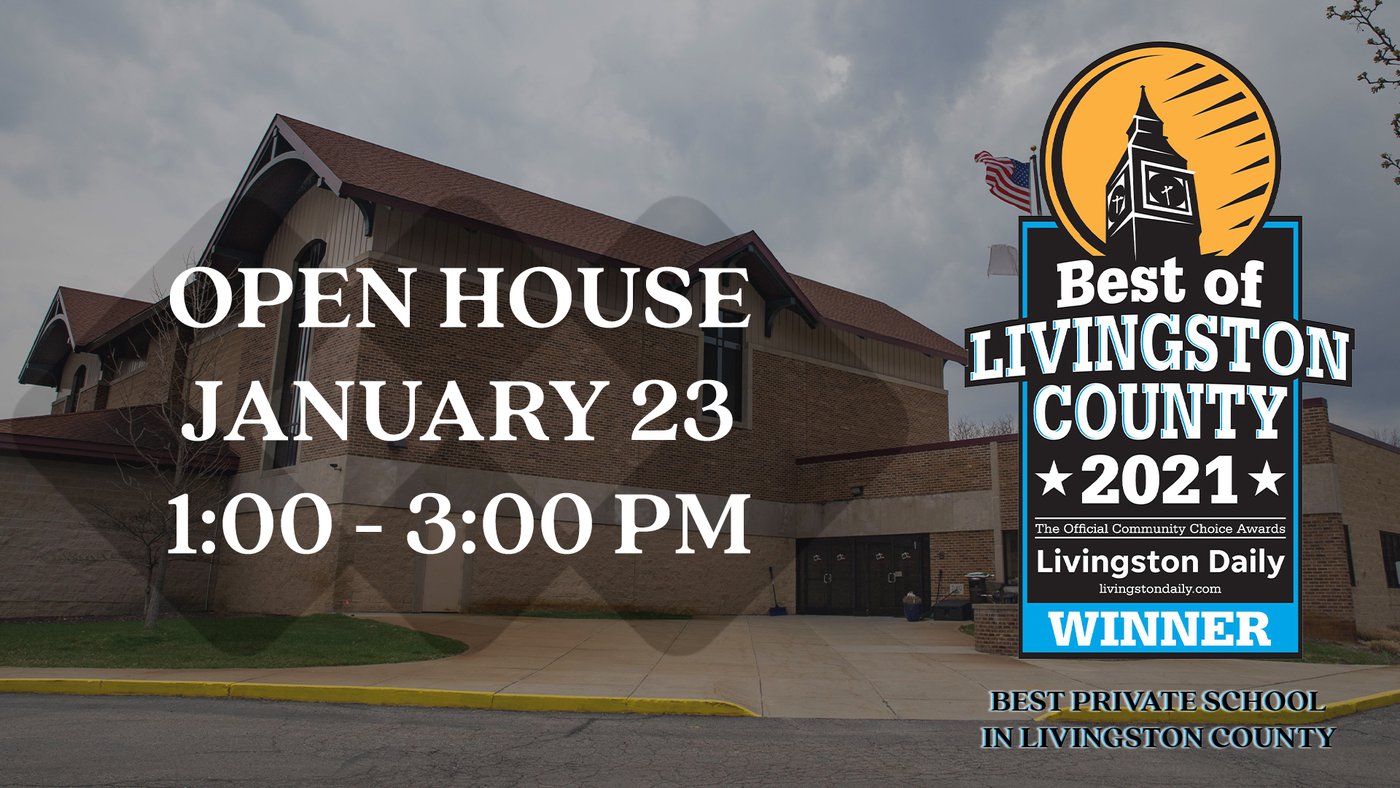 Did you know that our school, Cornerstone Christian School, was recently named the Best Private School in Livingston County by the Livingston Daily?
CCS is an amazing school with Christ-centered academics.
Our Prospective Family Open House is Sunday, January 23, from 1 pm-3 pm. It will include a luncheon, a bounce house, and a free drawing!
So come meet our teachers and learn all about Cornerstone Christian School next Sunday afternoon!
Life Relaunch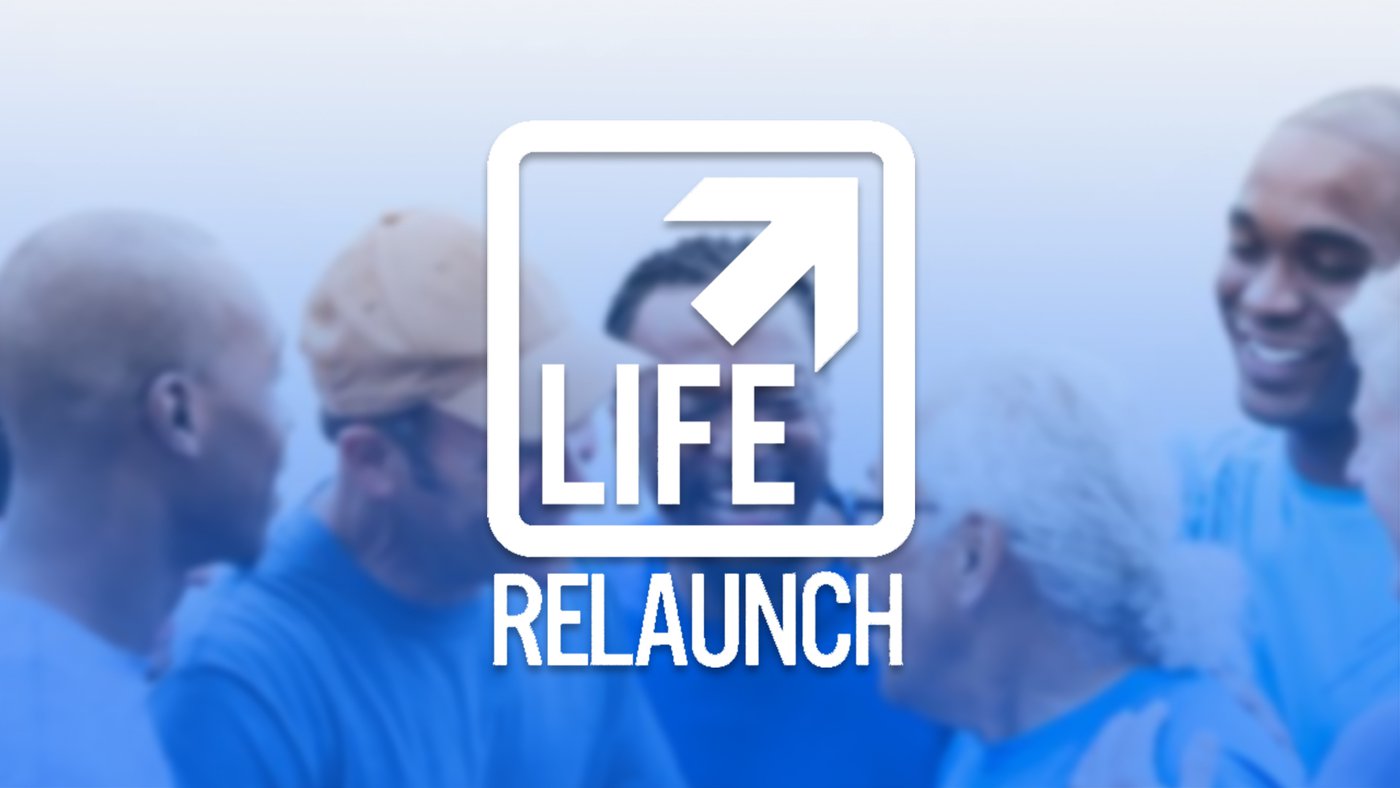 Life Relaunch
Experience Greater Freedom and strength through God's healing grace from heart wounds and soul injuries.
You will discover your True Warrior Identity and walk in confidence in your new life.
____________________
For more information:
Men: Jim Proos jim@liferelaunch.org 586-212-0464
Women: Tammy Coffey coffeytamtam77@gmail.com or 517-404-2696
Or visit liferelaunch.org
____________________