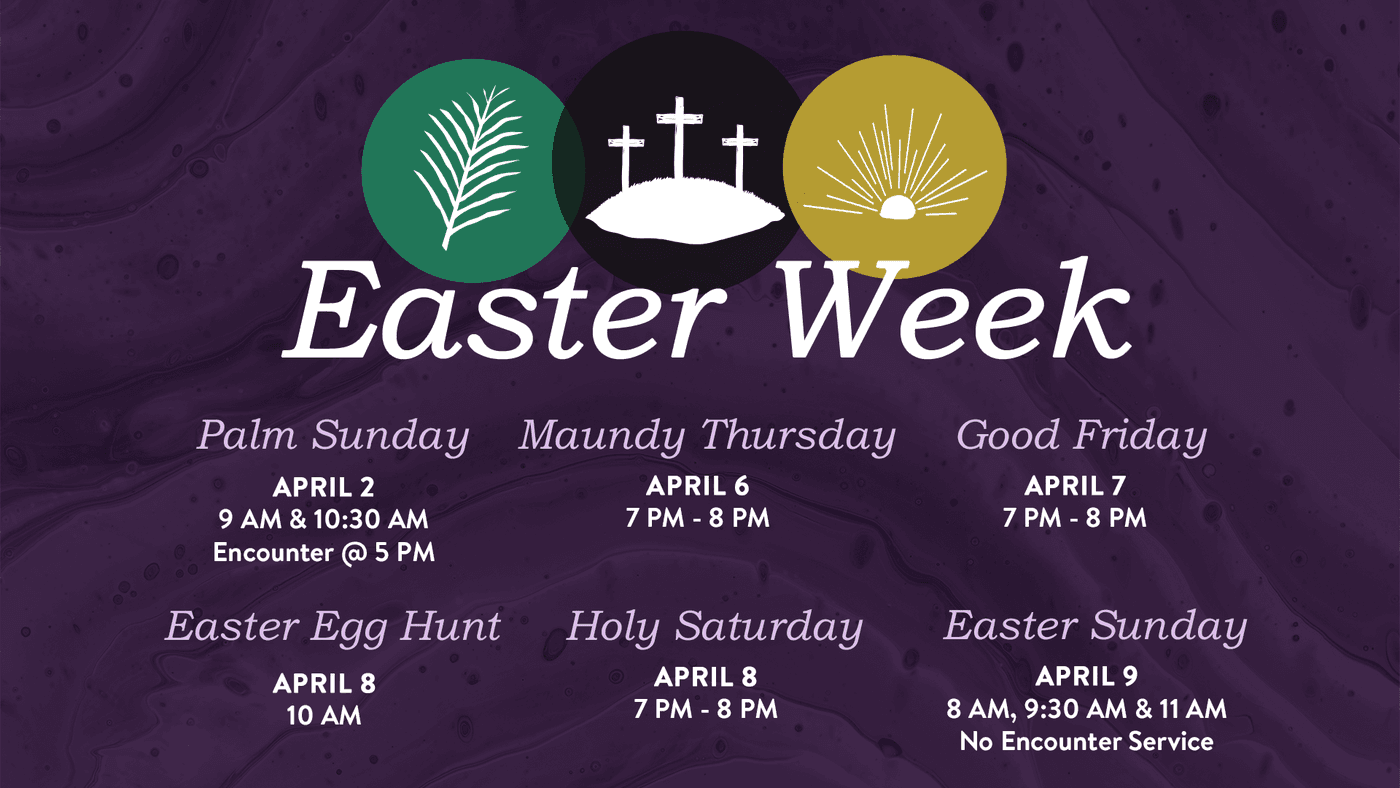 Easter Week Details:
Childcare will be available for children from birth to 5 years old at Maundy Thursday, Good Friday, and Easter Sunday.
NO childcare is available on Holy Saturday.
Registration is highly encouraged for childcare on Maundy Thursday and Good Friday.
No registration required for Easter Sunday.
Wednesday meals and normal programming will not be available on April 5, but will resume on April 12.
On Easter Sunday there is no elementary or student programing just nursery and preschool only (0-5 years old).
All Easter week services will be live-streamed- including the services during the week.
Updated 03/18/23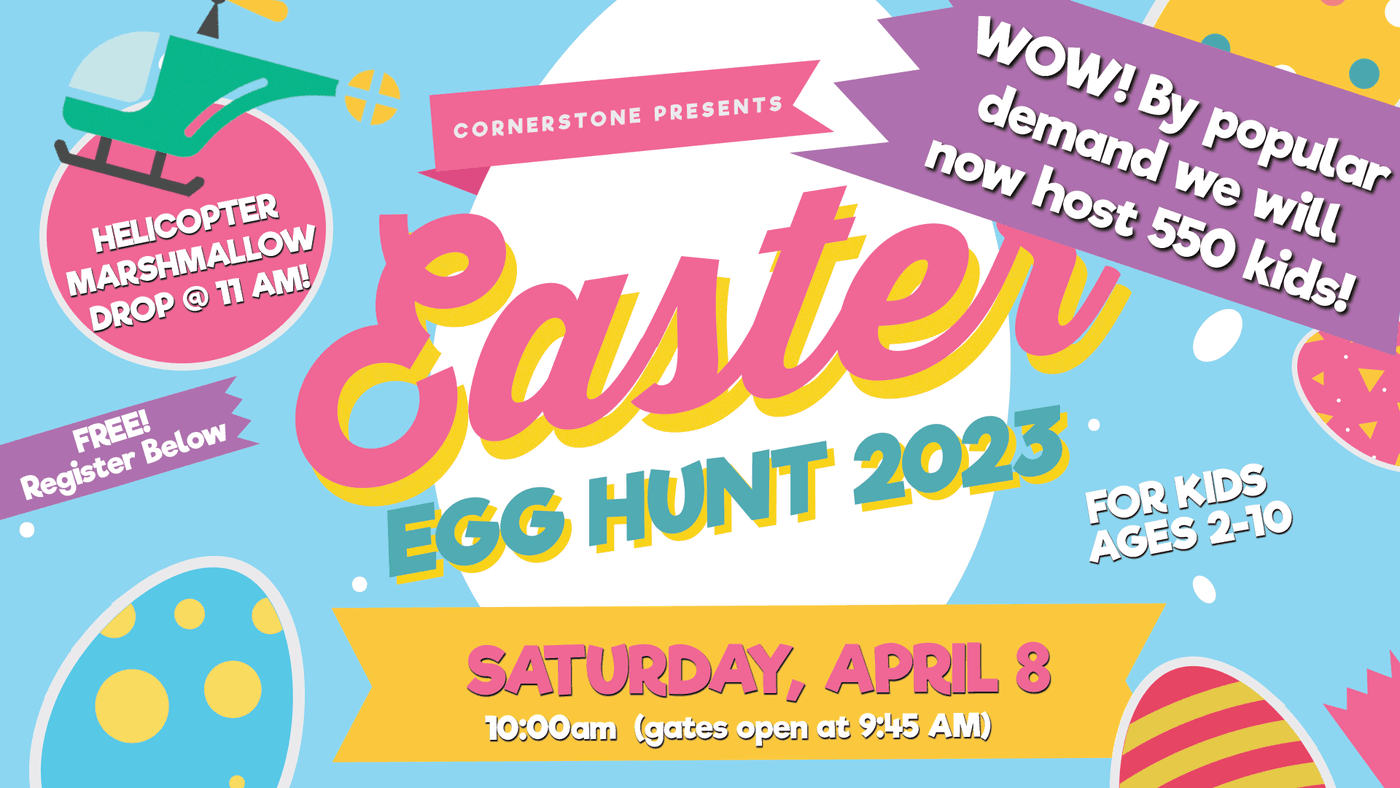 We are already at 400 Kids! Sign up now before our 550 spots are taken! We need about a dozen volunteers to help us set up, and another dozen to help us clean up. Please and thank you!
Cornerstone is bringing Easter to life for kids & families by creating Hands-On Easter stations, prepping thousands of eggs and bringing back the EPIC marshmallow drop. The big Eggstravaganza is Saturday, April 8 at 10AM.
Updated 03/17/23