Family Camp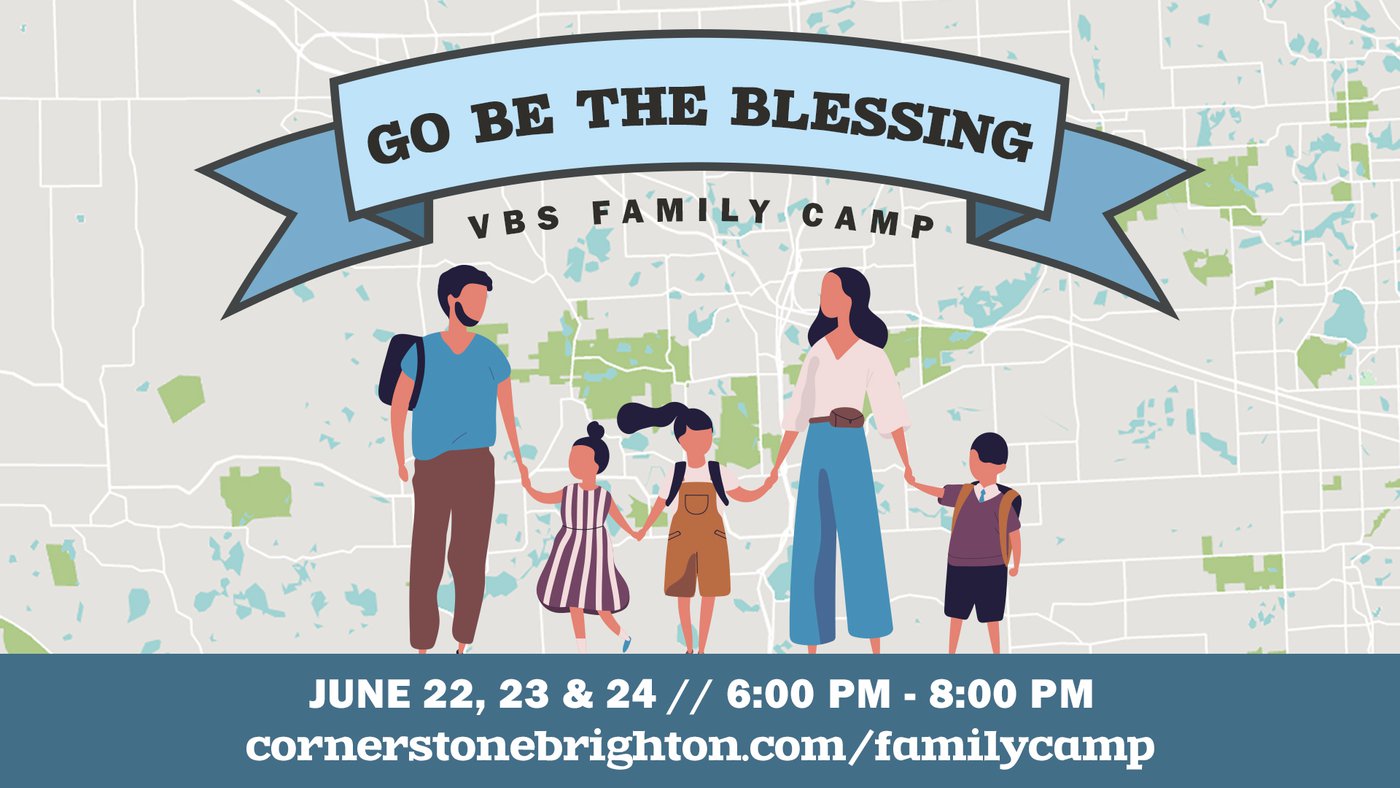 Our tradition of Vacation Bible School will take on a new twist this year. We are excited to announce Cornerstone Family Camp!
Families (kids birth - 5th grade) will participate together, for 3 consecutive evenings with dinner, teaching, object lessons, games, and crafts all on the campus of Cornerstone.
Donations Needed!
This year, Children's Ministry will host a "Family Camp" for parents and children to participate together in dinner, worship, lessons, and activities here at Cornerstone on the evenings of June 22, 23, and 24 from 5:00 – 8:00 PM.
A few items are needed to run this Family Camp that is beyond the Children's Ministry budget.
If you can contribute to this year's Family Camp, please drop off donations in the large bins located at the main entrances of the church.
Items Needed:
Dollar Tree:
Sand Pail
Water squirters (please no water guns)
Bubbles – individual bottles, sealed
Kites
Bug Catcher Kits
Jump Ropes
Water balloons
Water/Sand Toys
Glow Sticks
Candy – single piece, individually wrapped, no nuts, please
Meijer:
Wired Ribbon – any color or size
Paint Brushes (Big and Little)
Tempura paint of any color
Silk flowers – any color, size
Hot glue sticks
Amazon:
Other items needs:
Home Depot gift cards (any amount)
Monetary donations to purchase specific craft items