Family Ministries
Family Boundaries and Tech Seminar, and Exotic Animal Show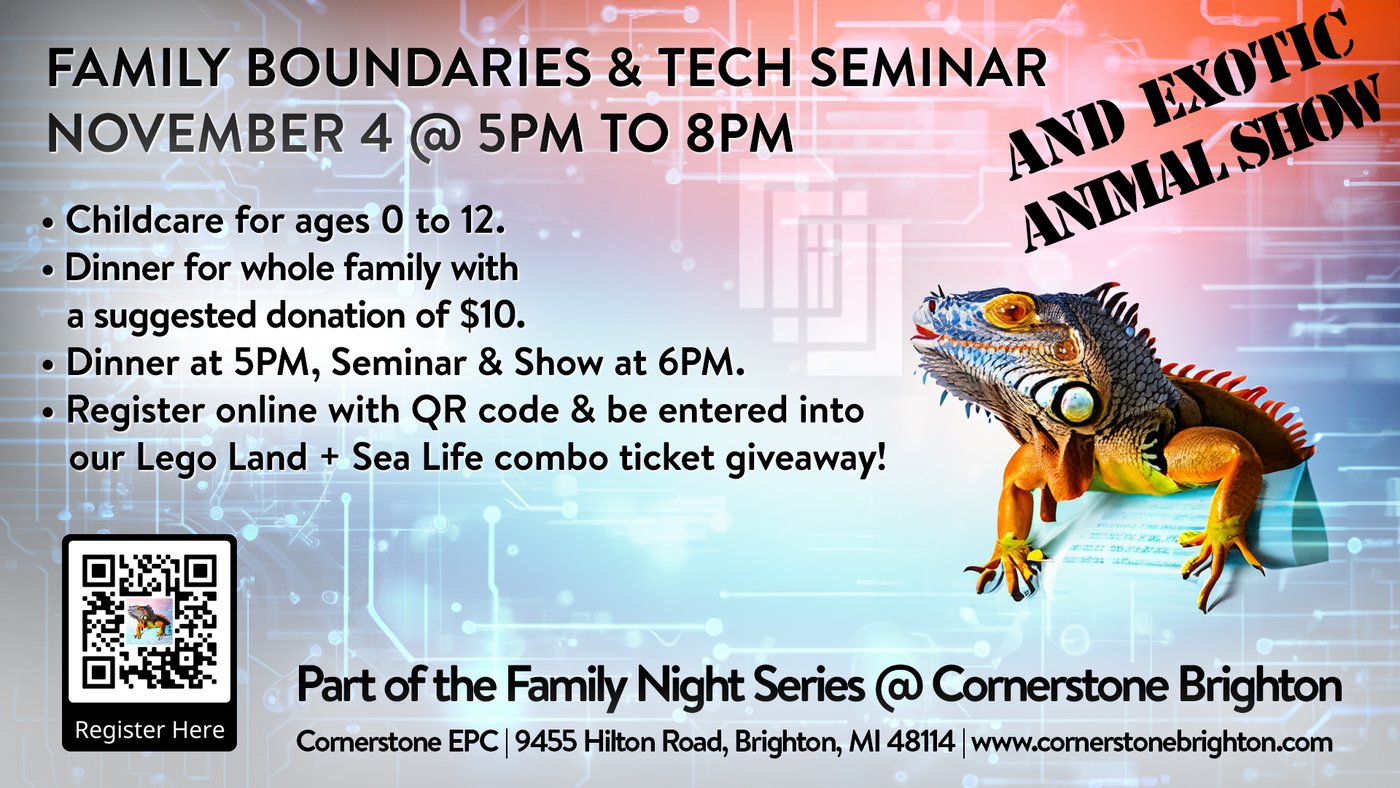 November 4 @ 5PM to 8PM
This family experience will empower and equip parents to create a world where real life is more compelling than the lives we live on our screen.
Kids will be wowed by Mark Rosenthal's Exotic Animal show, who was voted Nickelodeon's entertainer of the year.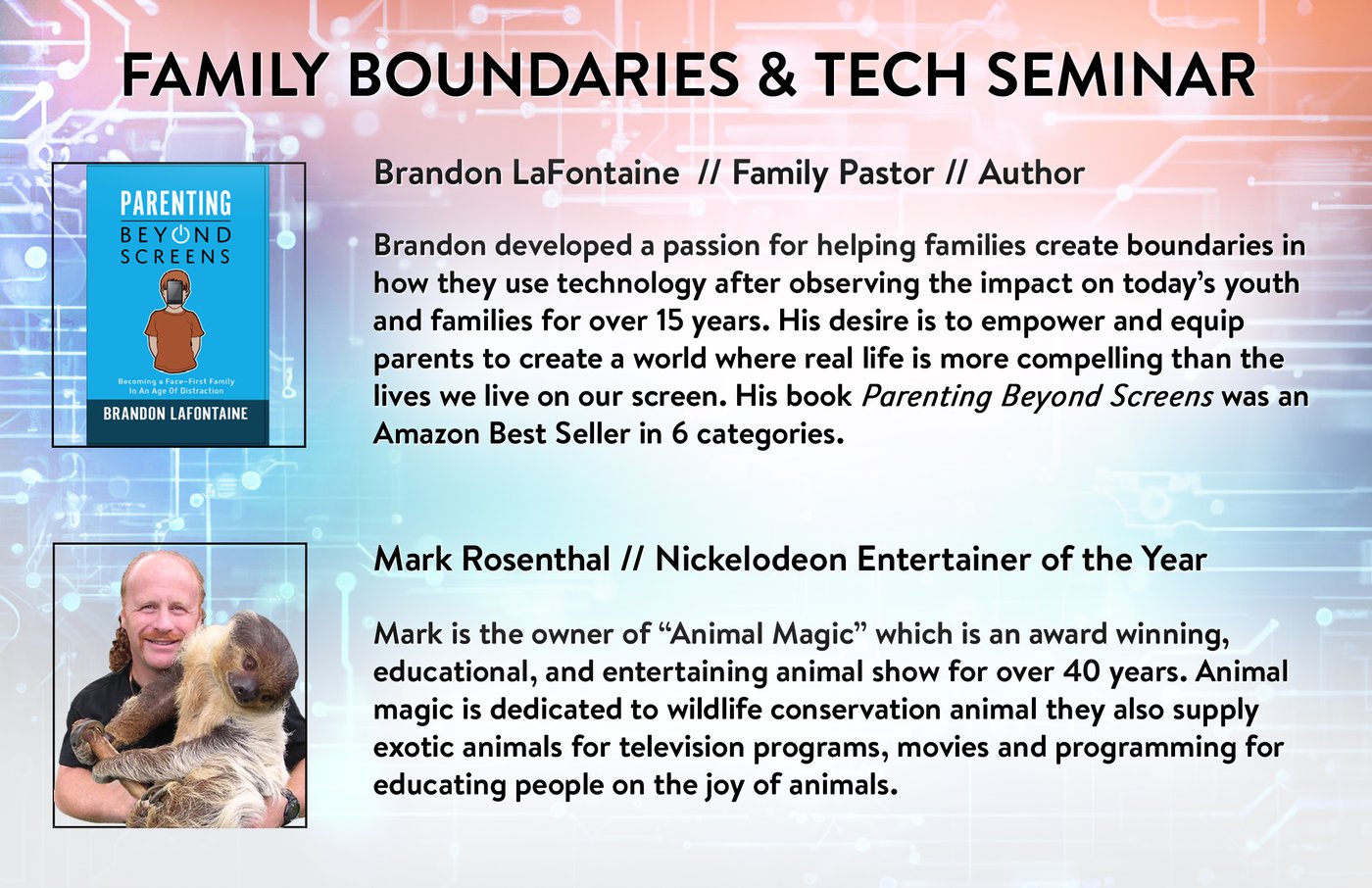 _______________________________________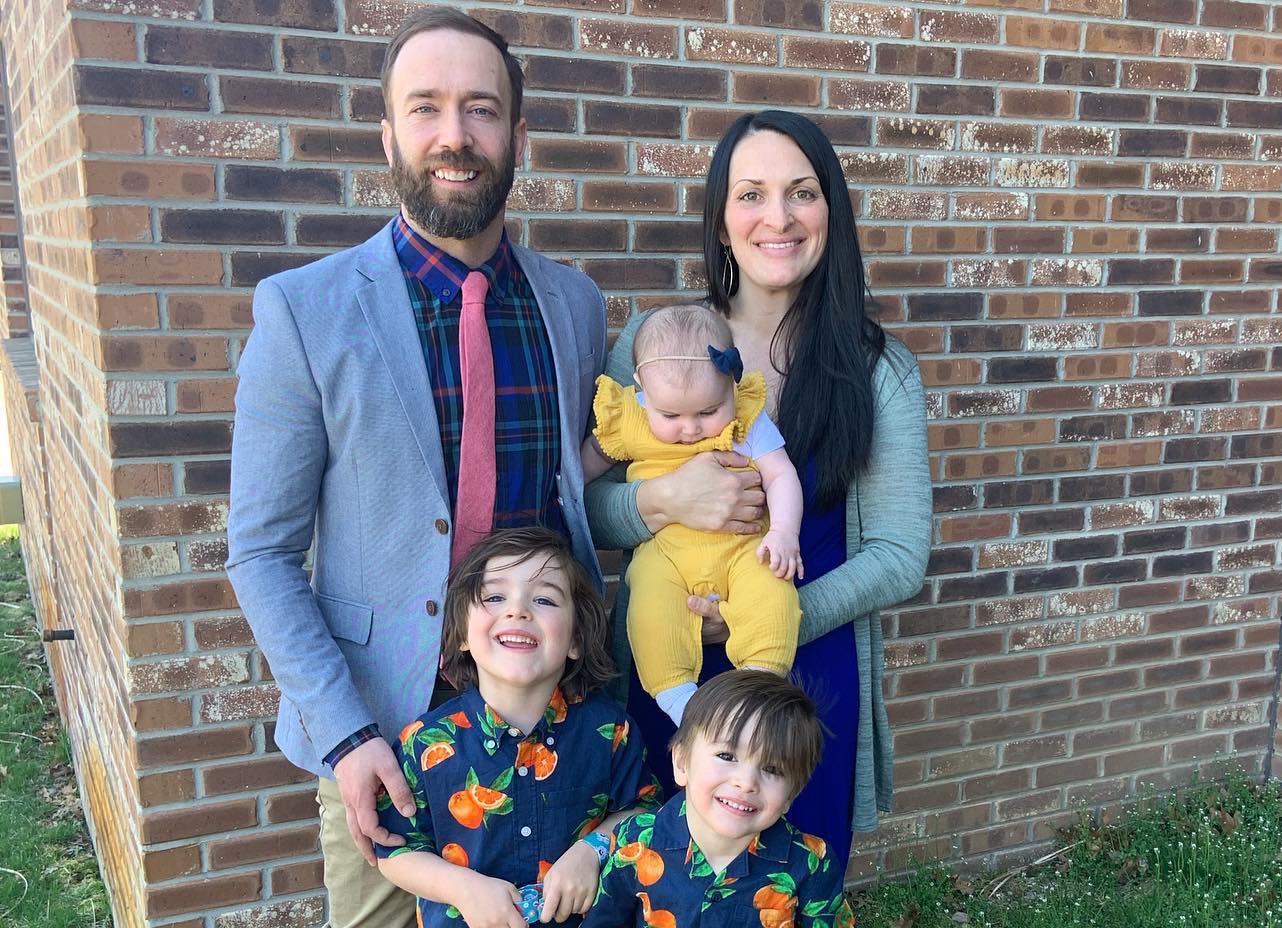 We can't wait to meet you
I love my calling because I get to help broken people, hurting families, and the mythical well-adjusted families find COMMUNITY and EXPERIENCE the life changing love of Jesus.
Our kid's team gets such a joy when we hear new kids say, "I love this place." And, of course, we celebrate when parents and kids find their friends and discover the hope described in the Bible.
We hope you can join us as we experience the transformation we have in Jesus!
~ Brandon LaFontaine, Pastor of Family Ministries
It's Scary to Enter a New Place
We have a team that wants to get to know your family and help you walk through your first Sunday here.
Follow this link and let us know when you'll be here so we can guide you every step of the way
SERVICES:
Sundays at 9:00 & 10:30 AM
FAQs
Is there a Dress Code?
No. Feel free to dress in clothes that are comfortable for you. God is interested in your heart, not your wardrobe.
What are Sundays Like?
Our services last approximately 70 minutes. Every service includes a time of worship music and an a message.
Will I be Singled Out if I am New?
We have guests every Sunday, so you will not be singled out. However, you're invited to stop by our Welcome Desk. We would love to meet you, and have a gift to thank you for joining us.
Can I Attend if I am…?
Fill in the blank -- yes. You are welcome here. We would love to have you with us this Sunday.