CONNECT WOMEN TO GOD | CONNECT WOMEN TO OTHER WOMEN WITHIN THE BODY | CONNECT WOMEN TO THE WORLD
The overall focus for Women In Ministry at Cornerstone will always be to inspire all women to REACH UP and REACH OUT!
The ministry will always be determined to encourage women to Reach Up and build a relationship with God in all matters and allow the Love of God to compel them to them Reach Out to their immediate and surrounding communities with that same love.
Cornerstone Women In Ministry is dedicated to a prayerful and intentional ministry. A ministry where the mission will point toward Christ-like character, discipleship, and relationship-driven events that will strive to create a welcoming and vibrant atmosphere for women of ALL ages.
It is the Passion of Women in Ministry that all women will find an environment where Biblical values can be shared and an objective to be action-orientated toward the preaching of the Gospel is lifted high!
___________________________________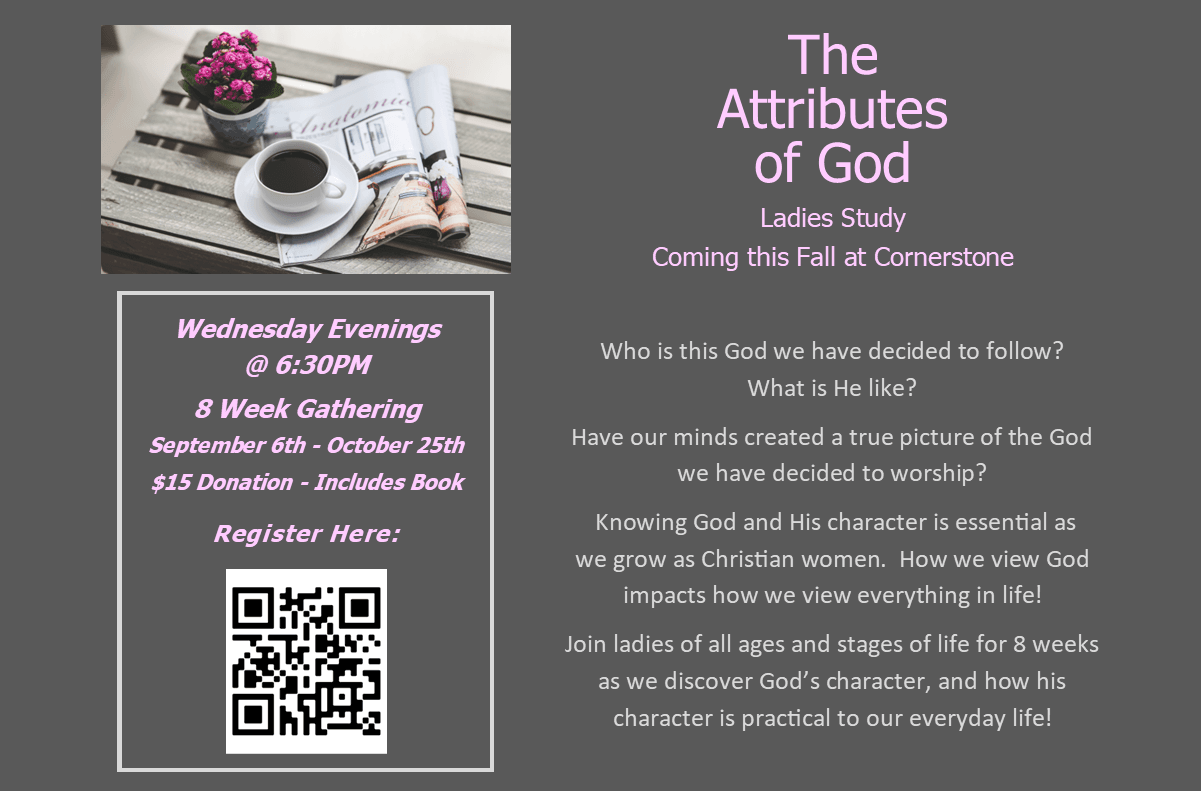 ___________________________________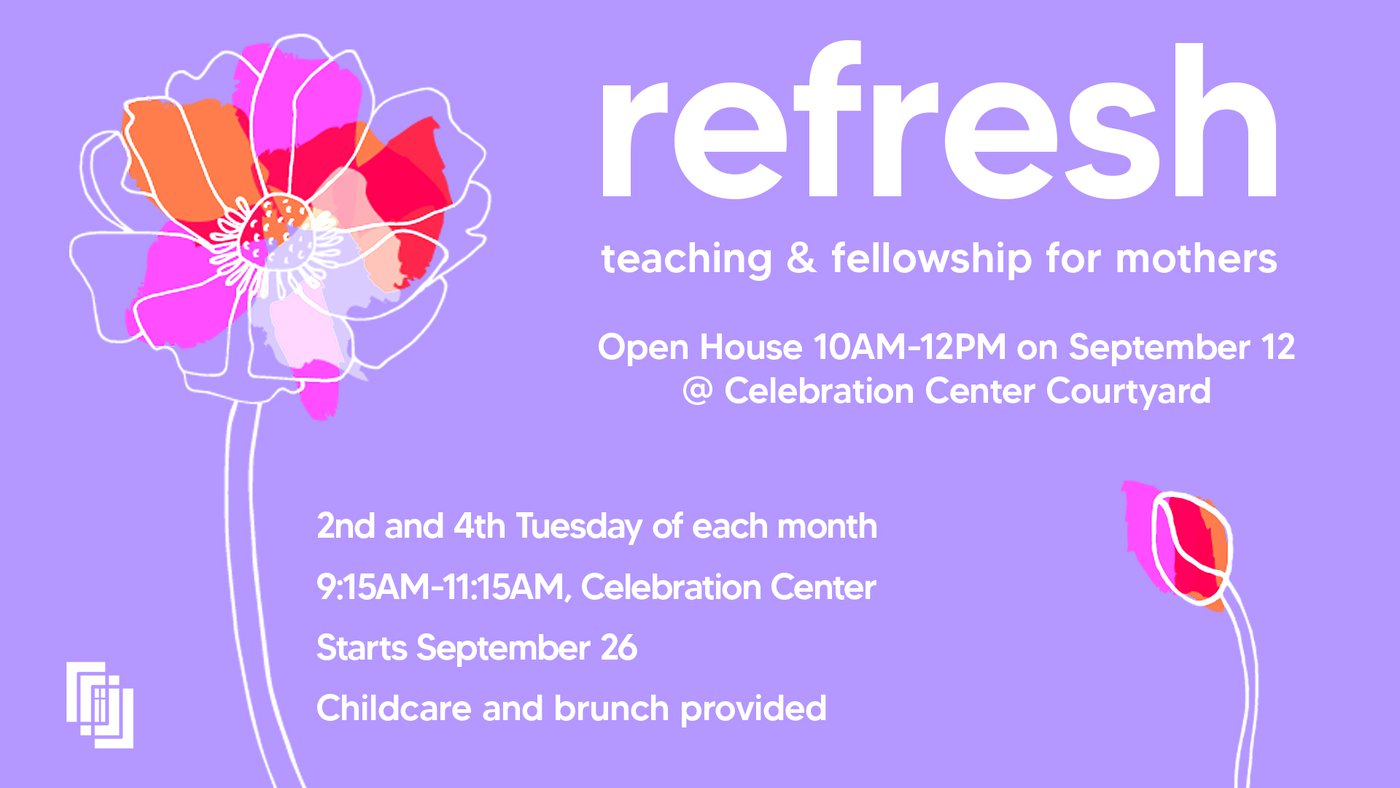 Refresh is a Cornerstone ministry designed specifically for young mothers actively raising their kids.
Meeting in the celebration center every other Tuesday, this important ministry begins again on September 12 with an open house.
For more information, please contact:
Emily Mihocko-Bowling, Refresh Coordinator
Refresh Volunteers Needed!
Who: Men and Women who love children.
What: Refresh Ministries, a ministry for moms actively raising kids, needs childcare helpers.
When: 2nd and 4th Tuesdays of the month 9:15AM - 11:15AM September 26th thru the end of May.
Please consider joining our amazing team!
To inquire please contact:
Karen Mahan @ 248-860-3562 or henrysmill@msn.com
Susan McCloy @ 810-813-4700 or mccloys1990@gmail.com
___________________________________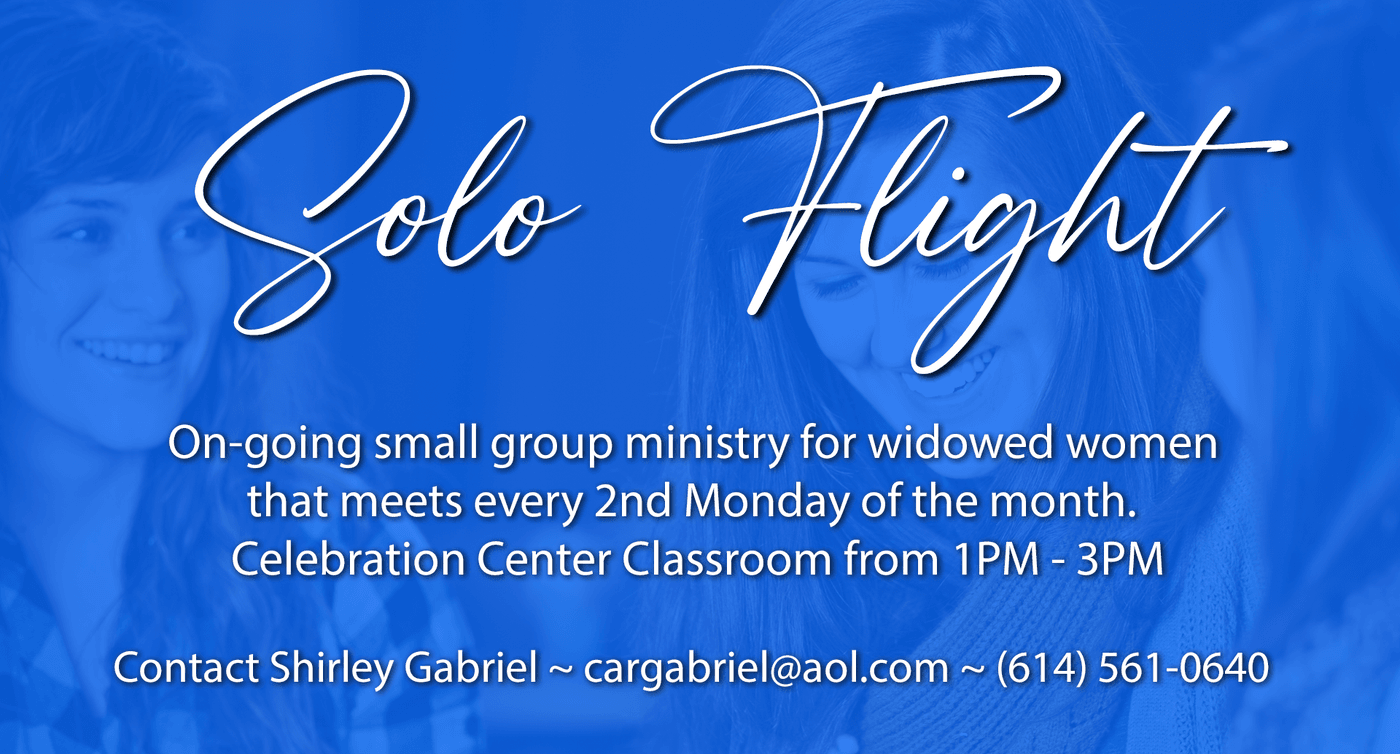 Solo Flight is an ongoing small group of Women meeting once a month for a Devotional, and to meet emotional and social needs.
They meet every second Monday of each month in the Celebration Center Classroom from 1PM - 3PM.