Regular Wednesday Night Dinner & Programming will resume on July 14
Something for the whole family!
Special Dinners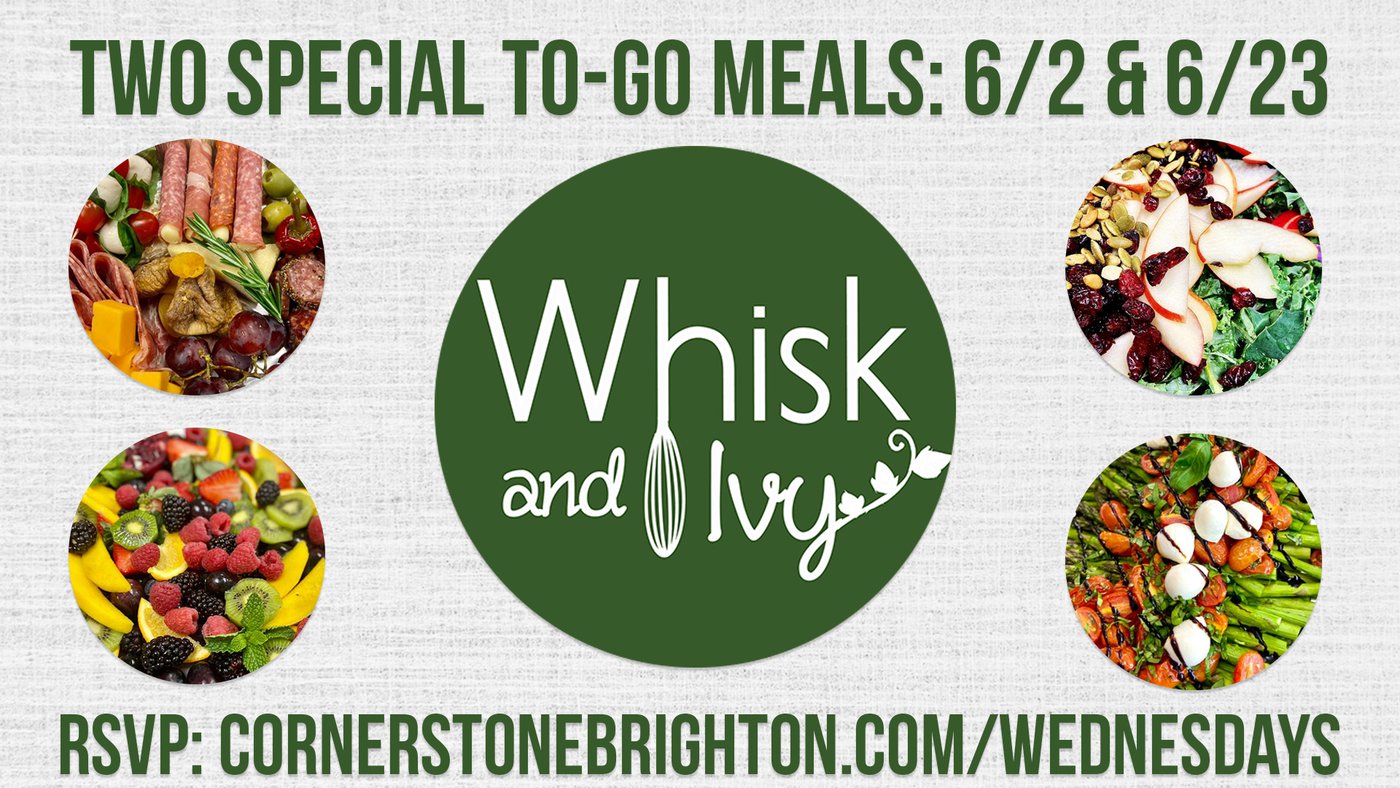 Wednesday night dinners are taking a short break until July 14.
During the pause, Whisk and Ivy will continue serving the community by providing free To-Go meals every week for those in need.
Twice during the break (June 2 and June 23), they will open their Dinner To-Go to the entire congregation. Dinner on those two dates will require a reservation and will be served drive-through style outside. As we have been doing since last March, the donations from these meals will help cover the costs of the free Fishes and Loaves dinners that are distributed.
You can sign up for a delicious to-go meal provided by Whisk & Ivy here!
________________
Classes & Programming - will resume on July 14
Kingdom Seekers
Birth – 5th grade
1st – 5th graders should be dropped off at the Chapel this year, where they will have an exciting large group lesson. Kids will then split into small groups by age and dive deeper with prayer, lesson discussion, and Bible memorization.
Kids will return to the Chapel for games and can be picked up at the Chapel by 7:45 pm.
This year, elementary students will be learning Bible verses and stories from our new curriculum, "Brite" written by Awana. Lessons from Sunday will be reinforced on Wednesday in an exciting large group setting in our newly remodeled Chapel, with relevant Bible memory and engaging small group activities. Join us!
Contact: Renee Hinkle-De Groot - Children's Ministry Director
Middle School
High School
Adult Classes