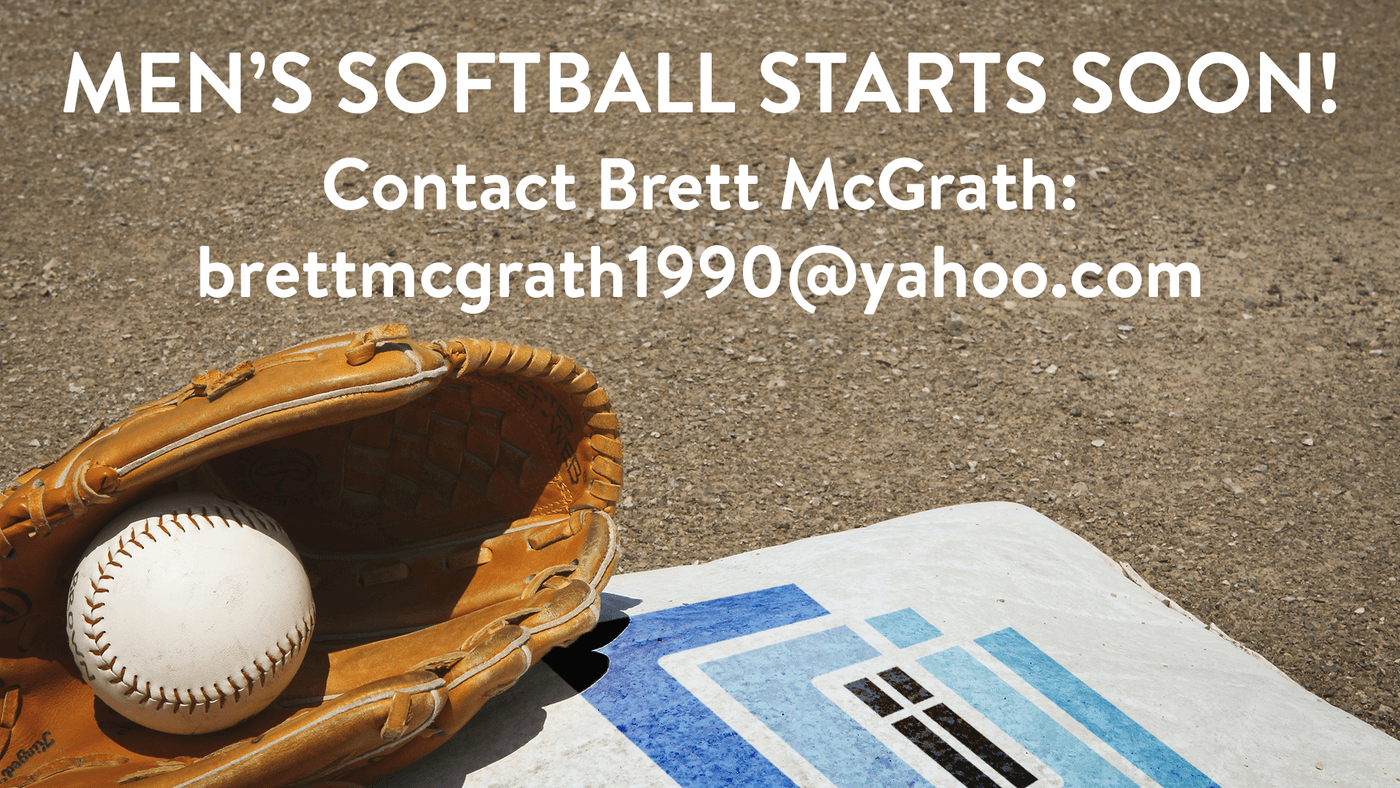 Cornerstone men's softball registration is open!
Enjoy fellowship and softball with area Christian men.
We play as part of the Brighton area church softball league which is made up of 16 area teams. League begins in late April and ends in late July. We play on either Tuesday or Thursday evenings at 6:45PM.
Contact Brett McGrath for more information: brettmcgrath1990@yahoo.com
Play ball!
The Cornerstone Men's Golf League meets at Huron Meadows, and will be playing on Thursdays (tee times start at 3:20 p.m). The league will run for 16 weeks (starting May 11). The cost for the season is still unchanged from the last several years -- $224 ($176 for 55 & older). Carts are extra, but not required.
Sign-ups are due by April 24 and payments are due by April 28. Make your checks payable to: Randy Kniebes
Email Randy Kniebes ASAP: rkniebes@comcast.net to indicate your interest in playing this season.
Weekly Event
Kingdom Warriors
Are you seeking to be a more effective man of God? Men's Ministry offers a weekly study on being an authentic Christian man in our culture today. All are welcome to join, both young and old. Some men are mature in the faith and some are new. We all have the same goal: authentic encouragement, prayer, accountability, and fellowship.
When: Saturday, 8:00-10:30 AM
Where: Chapel
Host: Pete Wood
Contact: pete@rootermd.com | (248) 207-1720
The Purpose of Cornerstone Men...
Cornerstone Men's Ministry includes every man attending Cornerstone Church. We believe that men need to be connected with other christian men. Who can challenge us, share our struggles, and cheer for our successes.
Cornerstone Men's Ministry exists to equip men to glorify God by becoming fully committed disciples of Christ. We seek to accomplish this through:
Strengthening our relationship with God
Developing as spiritual leaders
Encouraging fellowship/small groups
Practicing accountability
Cornerstone Men's Ministry helps men grow in their walk with God while keeping their eyes on Jesus.
Men's Small Groups
Bread of Life
When: Wednesdays at Noon
Where: Celebration Center Classroom
Facilitator: Steve Close
Contact: shclose@yahoo.com
____________
Men's Muster
When: Thursday, 7:00-8:30 am
Where: Virtual via Zoom
Host: Robert Vaughn
Contact: robvaughn6174@gmail.com | (810) 923-8194
____________
When: Friday, 7:00-8:30 AM
Where: Celebration Center Classroom
Host: George Steeves
Contact: gsteeves@comcast.net | (248) 676-1030
Contact Us