Events and Activities
Men of Faith - Men's Retreat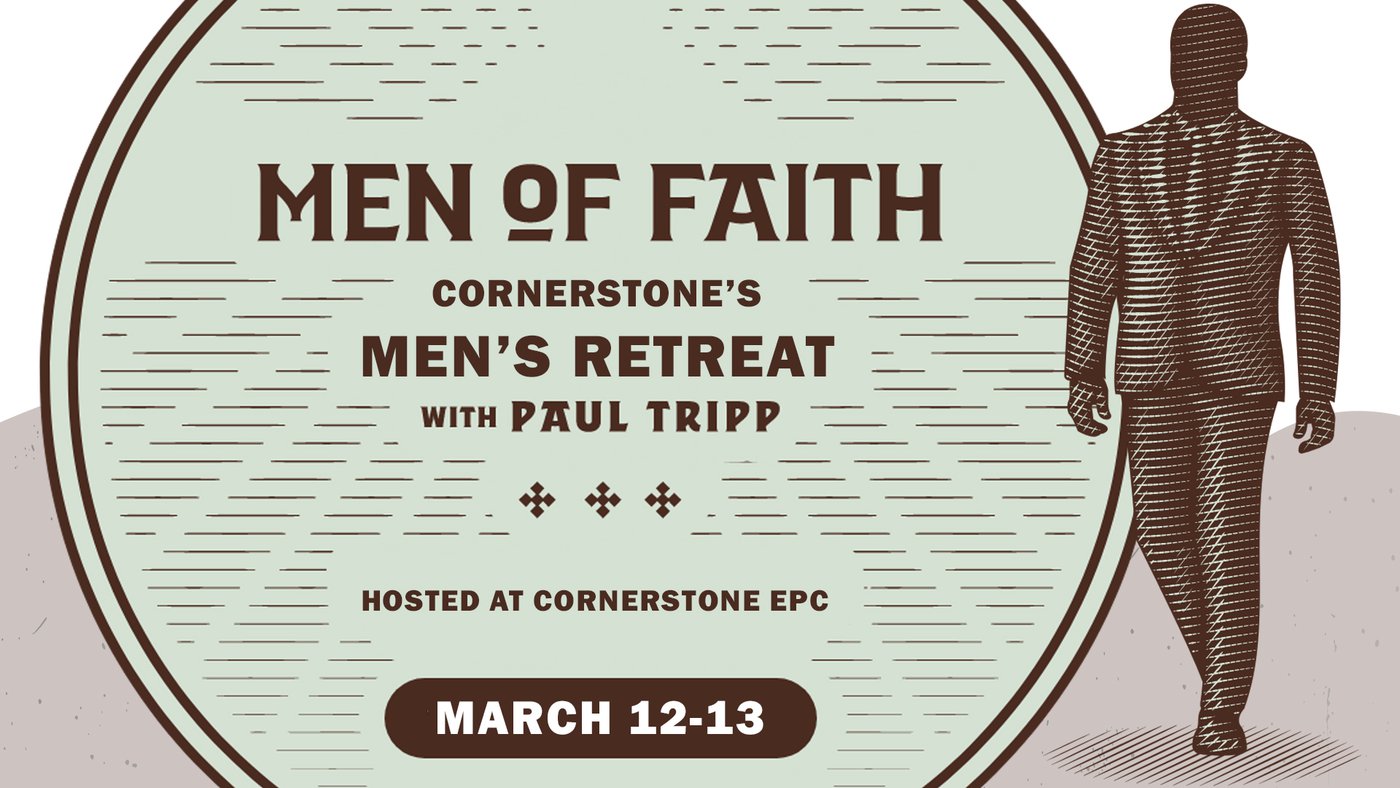 March 12 & 13
Our 2021 Men's Retreat will be held in house this year and will be using a three-session Conference by Paul David Tripp called Men of Faith. We will have three general sessions with worship, fellowship, and small group discussions. We will provide food, fellowship, and games around these sessions, such as Corn-hole, Euchre, "Nerf Tag," etc.
HOME PLATE EVENT
Take me out to the Ball Game and bring your family with you for the Annual Home Plate Event. Join us as we hear some amazing testimonies of current and past Major League Baseball Players.
MEN'S SPORTS
Up for a game of ball? Why not join other Cornerstone Men to play softball, basketball, and golf.
FELLOWSHIP MEALS
Cornerstone Men host numerous routine fellowship meals throughout the year, which include:
Annual Men's Chili Lunch
Easter Congregational Breakfast
Spring Breakfast/Lunch
Fall Kick-Off Meal
Come enjoy a great time with guest speakers, tasty food, and a welcoming community.
SERVICE
God has given us the gifts of time, talent, and treasure! So the question is, how are we using them? One of the most rewarding ways is to serve others. Cornerstone Men desire to be more like Jesus, who did not come to be served, but to serve. Whether it's a local, one day Mission Trip, assisting community outreach events and ministries, partnering with other church ministries, or responding to individual needs as they arise, Cornerstone Men stand ready to be the hands and feet of Jesus.
DISCIPLESHIP
Go and make disciples. Cornerstone Men seek to do just that--to become a disciple and then go and disciple. Our weekly Discipleship Program includes:
Men's Fraternity-a topical study of being a godly man
Men's Musters-numerous off-campus Bible studies
Prayer Warriors-men who seek God in earnest prayer
The Purpose of Cornerstone Men...
Cornerstone Men's Ministry includes every man attending Cornerstone Church. We believe that men need to be connected with other christian men. Who can challenge us, share our struggles, and cheer for our successes.
Cornerstone Men's Ministry exists to equip men to glorify God by becoming fully committed disciples of Christ. We seek to accomplish this through:
Strengthening our relationship with God
Developing as spiritual leaders
Encouraging fellowship/small groups
Practicing accountability
Cornerstone Men's Ministry helps men grow in their walk with God while keeping their eyes on Jesus.
Contact Us