What's up for Young Adults at Cornerstone?
About Us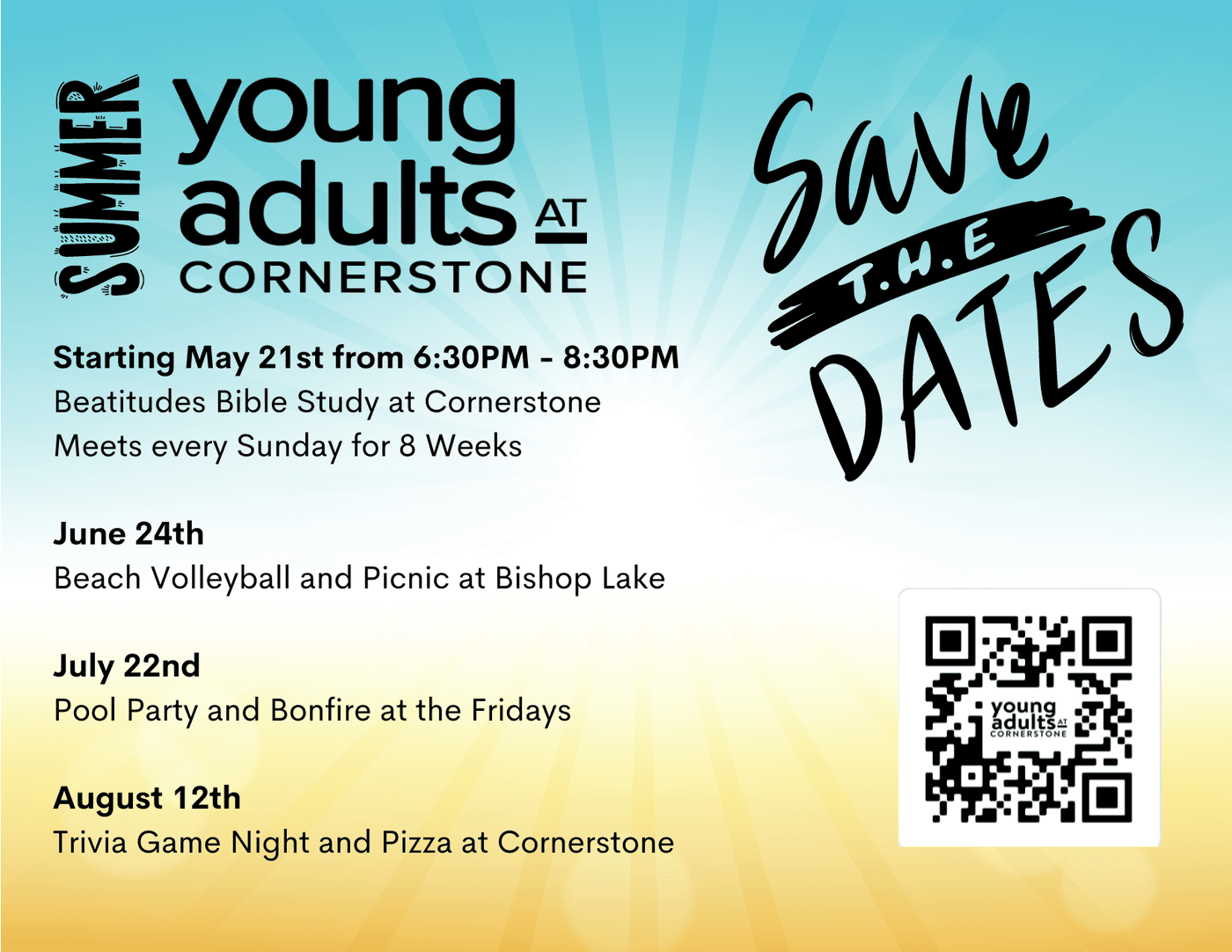 Welcome to the college and Young Adult ministry at Cornerstone, where 18-25 year old's connect, serve, grow, and have a good time together. We'd love to connect with you!
The Young Adults at Cornerstone LOVE our Small groups. Depending on where you live or which day of the week you're able, we have a great small group to get you connected to the word of God and to others in your stage of life. Let us know, and we'll get you hooked up!
Back for the summer? Link up with us Sundays at 6:30PM in the Celebration Center (immediately following our Encounter Service) to jump into an 8-week bible study each week with events and more together! Summer with us starts May 21!
Many Young adults attend the 10:30 AM service, and others meet for worship at 5 PM. We talk about Jesus, passion, relationships, purpose, and life. Meet in the celebration center at church.
If you are a college-aged or 20-something living in Brighton, Howell, Hartland, or anywhere in Livingston County, come and check us out. Our community would love to get to know you!
Connect lukefriday11@gmail.com
Check out our Instagram for more!