Cornerstone Young Adults
Events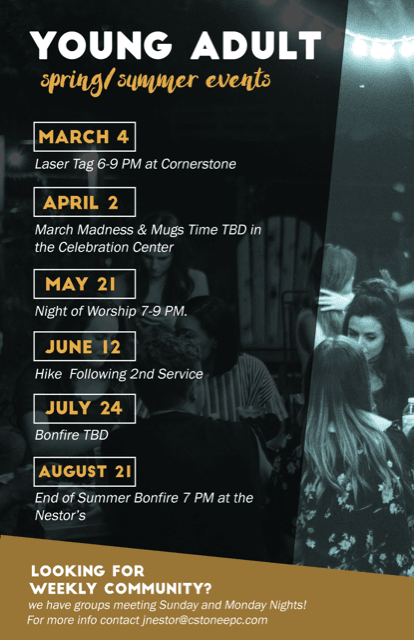 About Us
We meet on the 1st Sunday of the month for worship at 5. We talk about Jesus, passion, relationships, purpose, and life. Meet in the celebration center at church.
We also do a social event typically on the 3rd weekend of the month. Follow our Instagram page to stay up to date on the latest events.
Contact Josh Nestor for more info.
If you are a college-aged or 20 something living in Brighton, Howell, Hartland, or anywhere in Livingston county, come and check us out. Our community would love to get to know you!
Check out our Instagram for news!