Students at Cornerstone
Middle school 6th - 8th High school 9 - 12th Grade
Our Mission:
Cornerstone Students exists to help Students take Next Steps in their walk with Jesus by building healthy, Gospel-Centered, Christ-Like Relationships with them and their Families and earning the right to Speak Truth with Grace into their lives.
Why We Do What We Do
Our vision is to see students spark a revival in our communities, and graduate high school fully surrendered to Jesus.
Cedar Point Trip Sign up
Sign up at with the button below to be signed up for our cedar point trip.
Upcoming Events
THIS SUMMER What's Happenin' Next
Summer with Students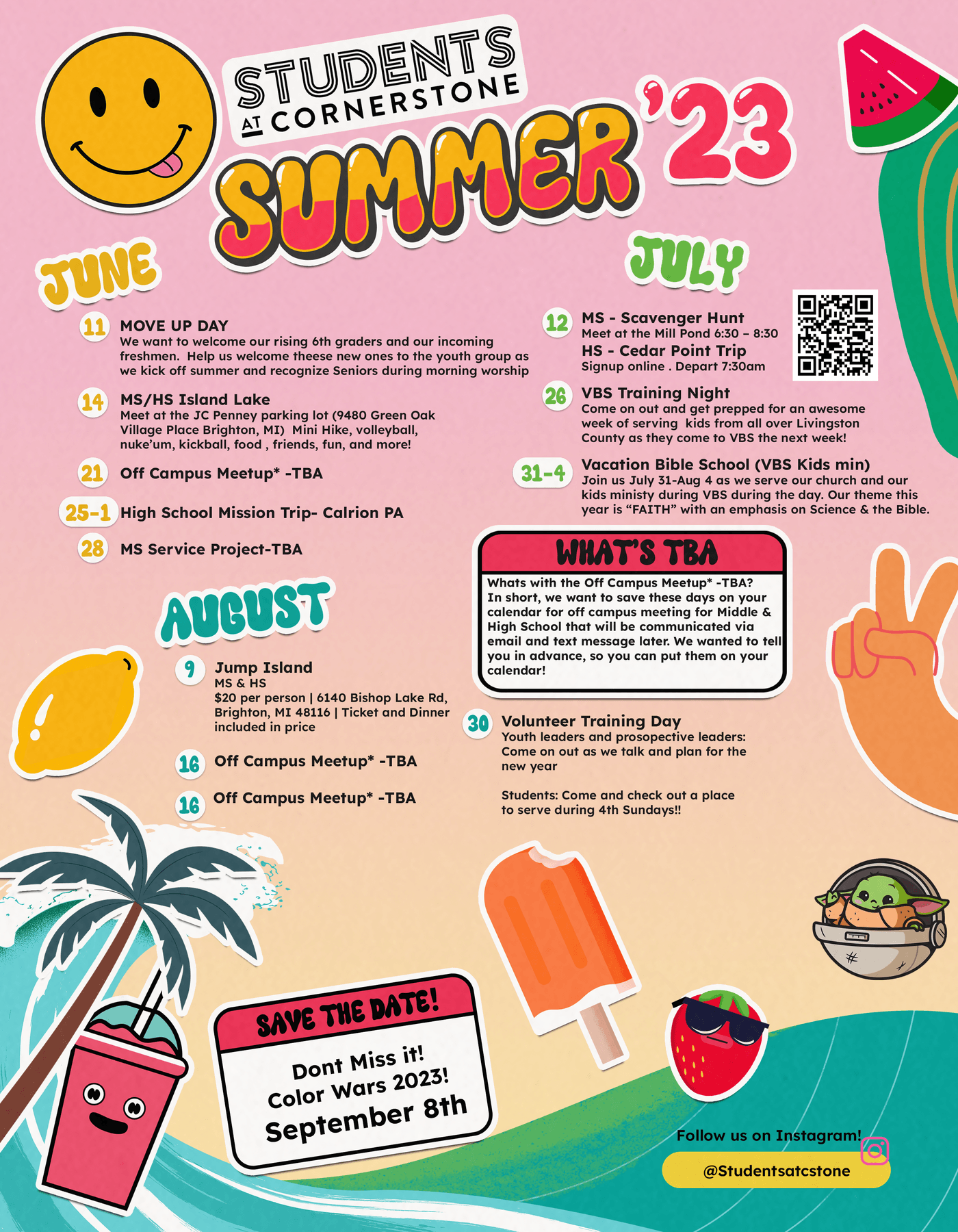 Group Meeting Times
SUNDAYS
Middle School Ministry & High School Ministry meets at 9:00 in Hess Hall (Gym)
High School Ministry Small groups meet after worship in Hess Hall (Gym)
WEDNESDAYS
Middle School Ministry meets at 6:30 in Hess Hall (Gym)
High School Ministry meets at 6:30 in the Hess Hall (Gym)
Additional Information
QUICK LINKS