Students at Cornerstone
Students At Cornerstone 6th - 12th Grade
Our Mission:
Cornerstone Students exists to help Students take Next Steps in their walk with Jesus by building healthy, Gospel-Centered, Christ-Like Relationships with them and their Families and earning the right to Speak Truth with Grace into their lives.
Why We Do What We Do
Our vision is to see students spark a revival in our communities, and graduate high school fully surrendered to Jesus.
Serving Sunday Sign-Up
The last Sunday of every month students are encouraged to serve in some way at the church! This gives our students the opportunity to show the adults how it's done! Sign up here:
Upcoming Events
Middle School
January
January 4th YG is Back! 6:30-8
January 6th 3 Dares
January 25th MOD Pizza Sign Up Here
February
3-5 - Winter Camp Join the Waitlist HERE
*We meet every Sunday morning at 9AM and Wednesday Night at 6:30PM unless otherwise noted.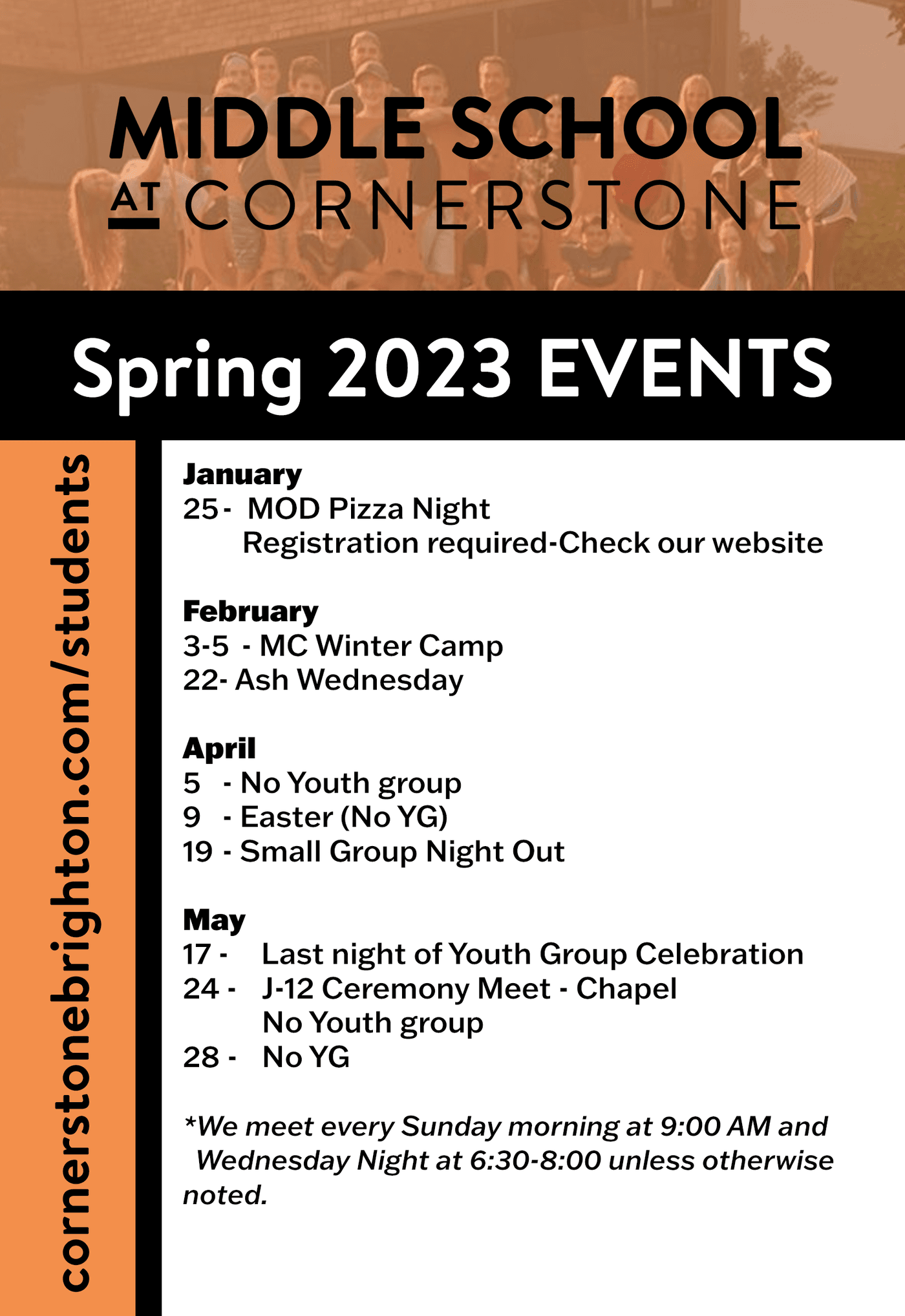 ____________________________________
High School
January 2023
4 - Youth Group is Back! 6:30-8:00
6 - Squad Wars 6-midnight
29 - Family Sunday
February
17-19 Winter Camp--join the wait list HERE (Spots still available)
22 - Ash Wednesday (No YG)
26 - Serve Sunday
March
17 - Bingo
26 - Serve Sunday
April
9 - Easter (NO YG)
30 - Serve Sunday
May
19 - Laser tag game night
*We meet every Sunday morning at 9AM and Wednesday Night at 6:30PM unless otherwise noted.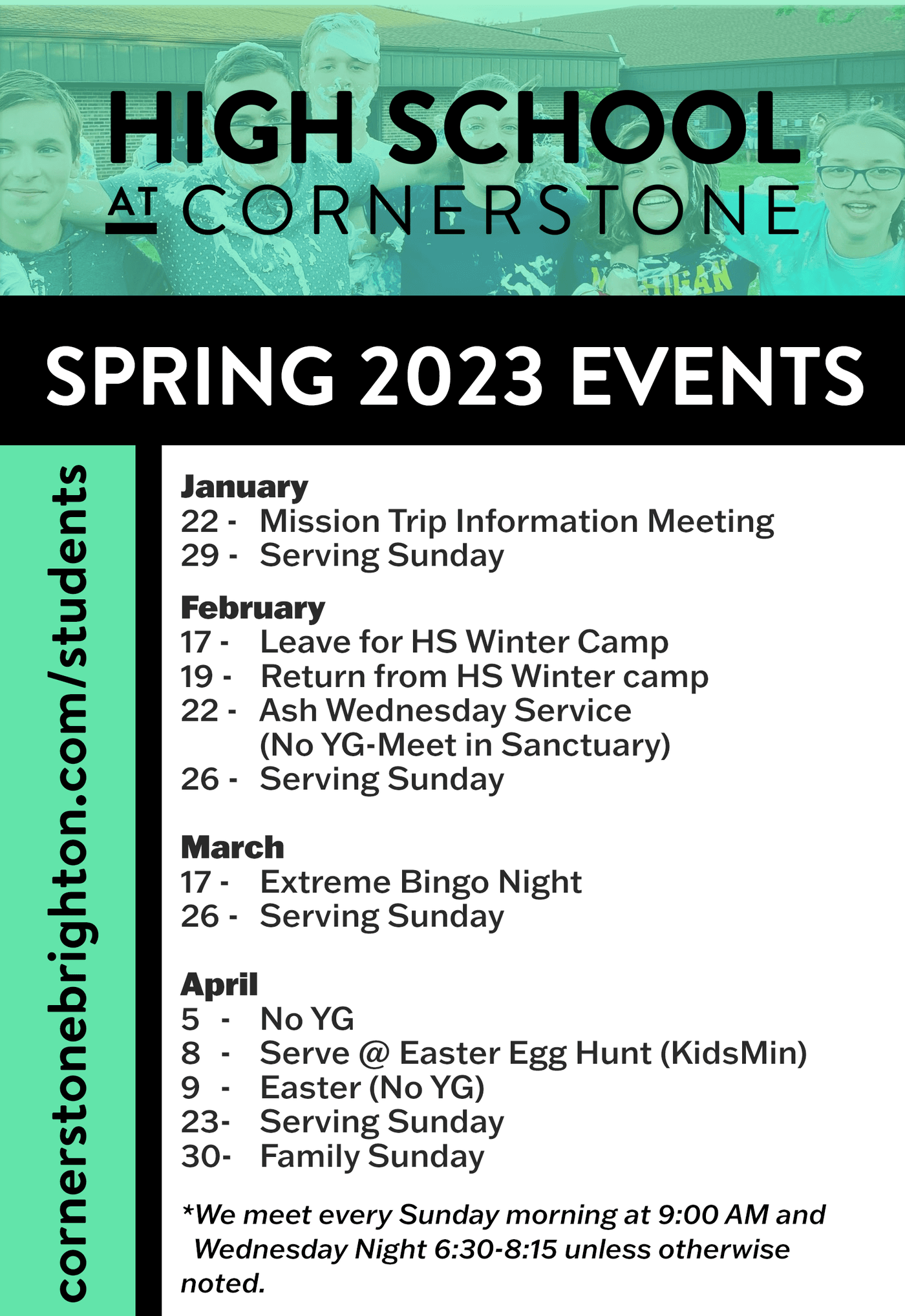 Forms for Your Student
PERMISSION SLIP
We are so excited for your students to be a part of Students at Cornerstone this coming year! Please fill out our Permission Slip to allow us to better serve you during Sunday and Wednesday classes, along with our events throughout the year.
MYCC ACCOUNT
To help us keep our information up to date and to help you have a smooth check-in experience, please log in to MyCC and update your contact information. If you need assistance, either read our tutorial (below) or give us a call at 810-227-9411!
Group Meeting Times
SUNDAYS
Middle School Ministry & High School Ministry meets at 9:00 in the Student Center
High School Ministry Small groups meet after worship in Student Center
WEDNESDAYS
Middle School Ministry meets at 6:30 in Hess Hall
High School Ministry meets at 6:30 in the Student Center
Additional Information
QUICK LINKS