Sunday Mornings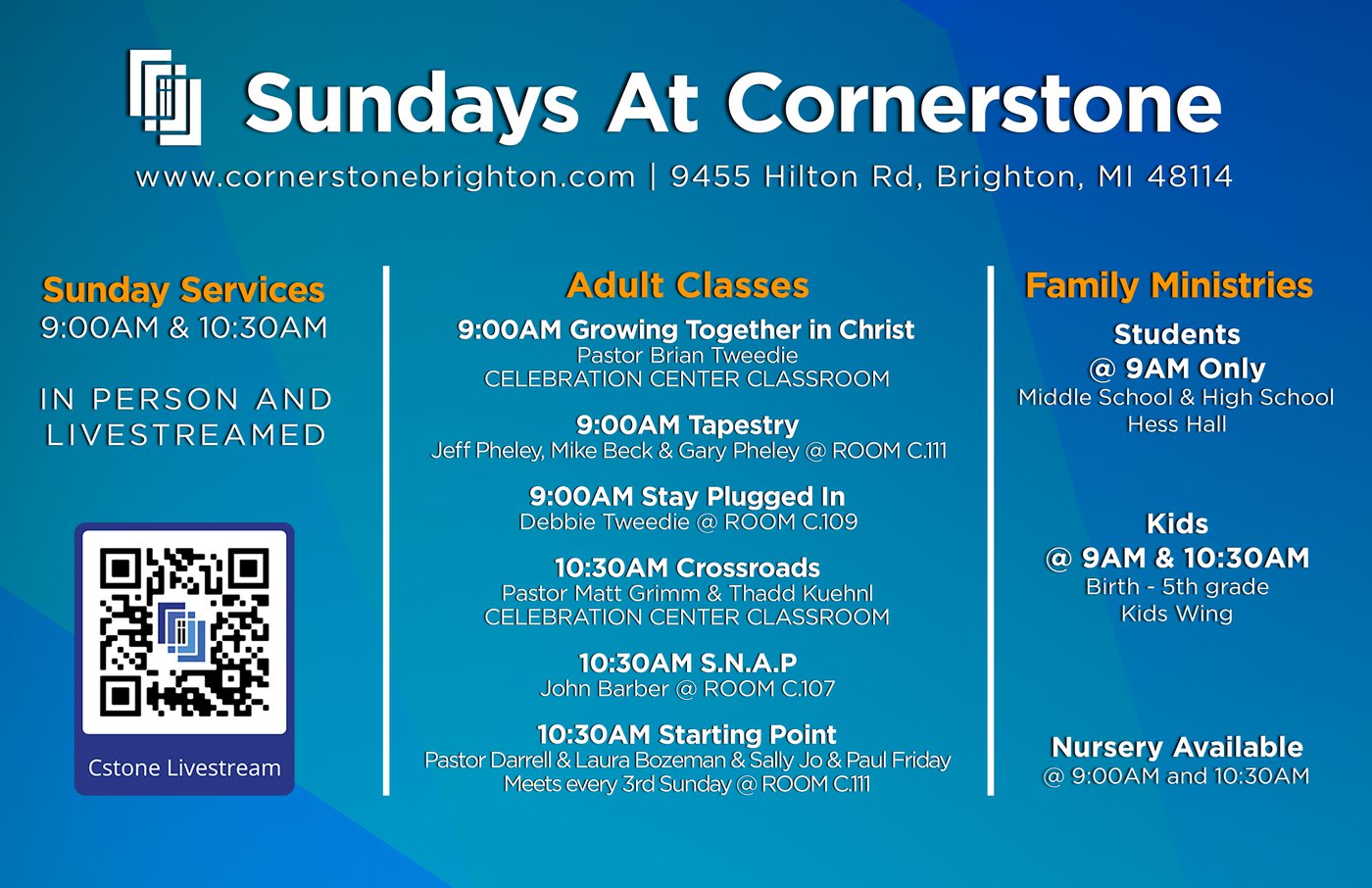 JOIN US SUNDAYS AT 9:00AM & 10:30AM
Worship Services in The Sanctuary
For Kids
Nursery Care (birth - 2yrs), Early Childhood (3yrs - K), and Elementary (1st - 5th Grades) are available at 9:00AM & 10:30AM.
Parents are welcome to keep their children with them in the Sanctuary, and activity bags are available.
Kiosks are available to check-in or register your children as you arrive on Sunday morning. We also have the option to preregister your children before Sunday.
For Students
For Adults
Sunday @ 9:00AM
Growing Together in Christ | Celebration Center Classroom
Stay Plugged In | Room C.109
Tapestry | Room C.111
Sunday @ 10:30AM
Crossroads | Celebration Center Classroom
SNAP | Room C.107
Starting Point meets the third Sunday of the month | Room C.111
Live Streaming
Worship Services from the Sanctuary live-streamed at 9:00AM & 10:30AM
Sunday Nights
Encounter @ 5:00PM
A weekly Sunday evening service with the intent of helping us to lean into Sabbath rest. This service meets in The Celebration Center and has a different message and worship set from Sunday morning.
Kids Programming is available for 4-year-olds and under.