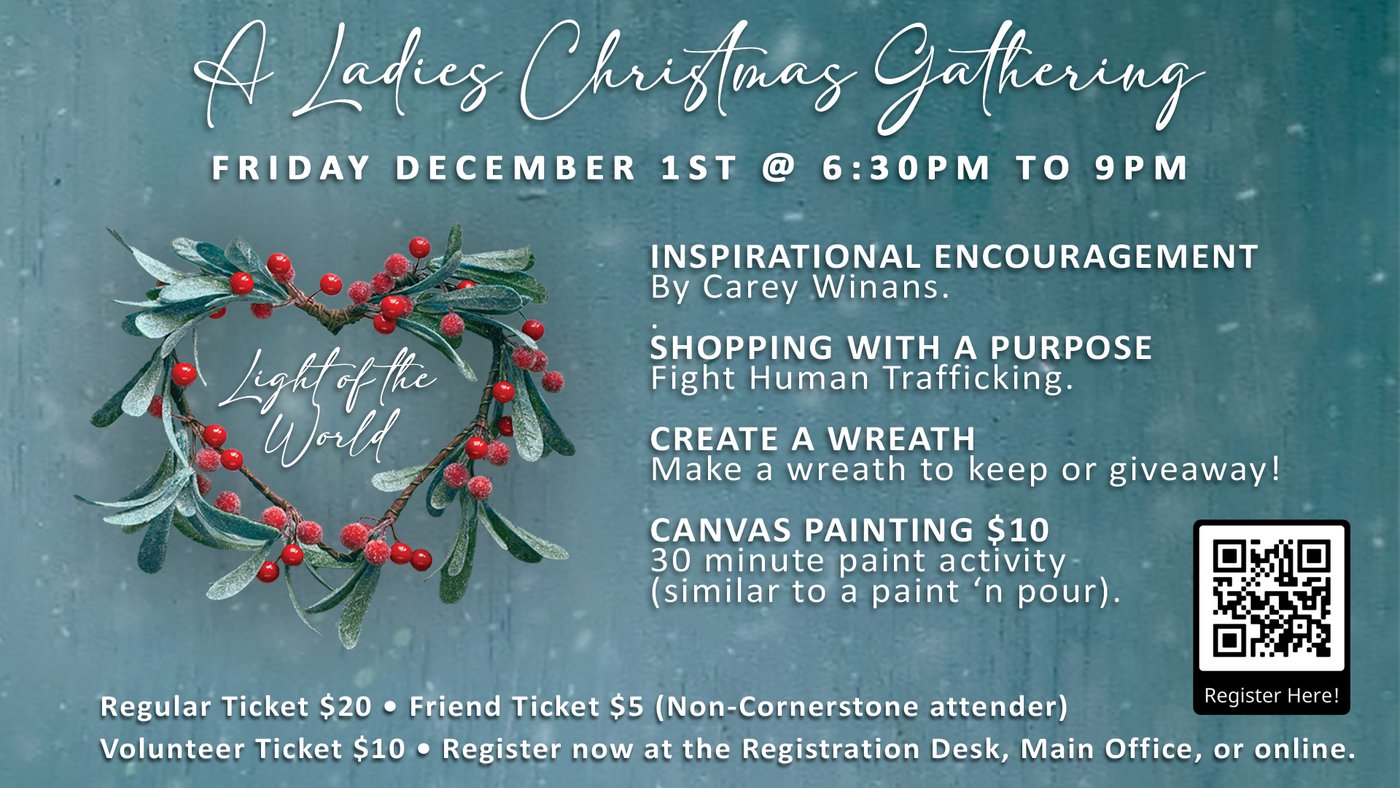 Preparing Hearts for a Peaceful Christmas
Are you longing for a Peaceful Holiday Season? Would you like to get to December 24th with a calm heart and actually enjoy Christmas?
YOU ARE WELCOME AND INVITED!
Please join the Ladies of Cornerstone as we kick off the month of December and prepare our hearts and minds for a beautiful season!
Inspirational Encouragement by Carey Winans
Shopping With A Purpose - to help fight Human Trafficking.
Create A Wreath - make a wreath to keep or giveaway!
Optional Canvas Painting @ $10 - 30 minute paint activity with Fenton Twist (similar to a paint 'n pour)!
Tickets:
Regular Ticket $20
Friend Ticket $5 (Non-Cornerstone attender)
Volunteer Ticket $10
Register at the Registration Desk, by calling the office at 810-227-9411 , or by clicking the button below!