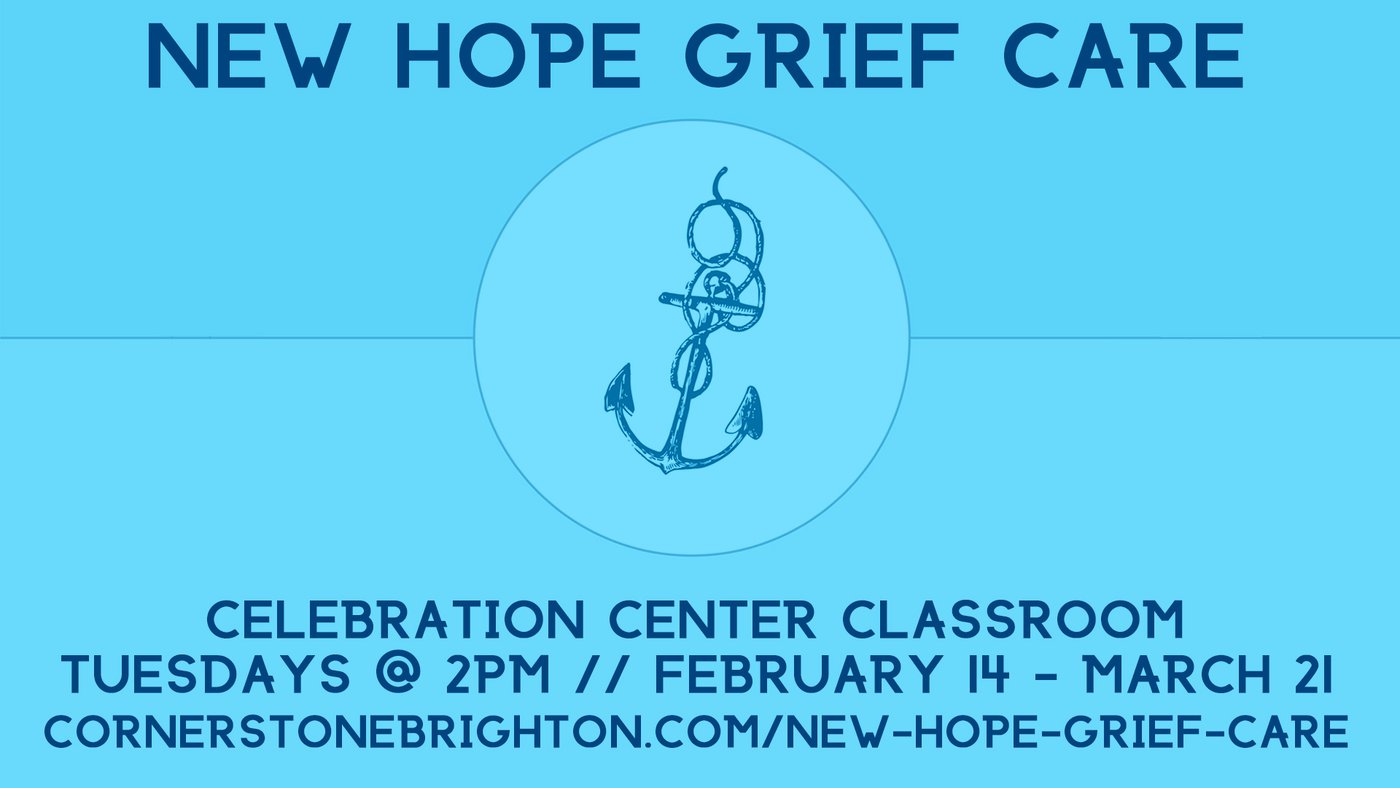 February 14 - March 21, 2023 | Loss of a Spouse
Tuesdays 2:00-3:30PM in Celebration Center Classroom
Whether the death was sudden or expected, hearing the news or being with your spouse in their final moments is a shock to your system. Life will no longer be the same without them. The death of a spouse brings changes in many ways, some that are expected and many that are unexpected.
On this particular New Hope Grief Journey, you will learn about the unique grief that is experienced with the death of a spouse. During the weeks you will give yourself the time to understand your grief and what it means for them to be no longer physically present.
This class will be offered on Tuesdays, beginning February 14, continuing through March 21, @ 2:00PM in N3. Please pre-register for the Loss of a Spouse session.
More information about New Hope Grief can be found @ newhopegriefcare.org.
For questions, contact Stacey Laho @ stacey@newhopegriefcare.org.
"We have this hope as an anchor for the soul, firm and secure." ~Hebrews 6.19