Cornerstone Black Friday Sale!
Winter Camps 2024
Middle School Camp - February 2 through 4, 2024.
High School Camp - February 16 through 18, 2024.
Camp Location: Grace Adventures
Winter Camp Black Friday Sale is $175, which is below the actual cost.
Prices increase after November 25.
___________________________
Family Camp July 25 to 28, 2024
Join other families for a church-wide camping trip to Covenant Hill Camp & Retreat Center.
From Thursday night through Sunday morning, you'll get 8 meals cooked for your family, beachfront access, kayaking, and fun programming, archery, blob, zip line, and rock climbing, fishing
Location:
Covenant Hills Camp & Retreat Center
10359 Farrand Road Otisville, MI 48463
---------Step 1--------
Register and pay for the meals option on CCB. Use EARLYBIRD code to get $50 discount.
---------Step 2--------
Sign up for the available tent/rv/cabin spots. We are encouraging people to sign up near the playground area if you get a tent/rv site.
Click here to download the PDF of the site map, or reference the image below.
If you want a cabin then you need to call Covenant Hills at 810-631-4531 and reserve them.
The cabins available to us are Fir, Cypress, Cedar, Balaam, Apple, Almond.
We recommend trying to get spots close to the playground: 181, 183, 184, 189, 190, 195, 200, 201, 202, 203, 204, 205, 206, 208, 209, 210, 211, 212, 214, 216, 219, 222, 239, 240, 241, 242, 243, 244, 250, 252, 253
***** Use code EARLYBIRD on the meal prices tab to get $50 discount (there is no code with the camp site, it's just with the CCB form) **********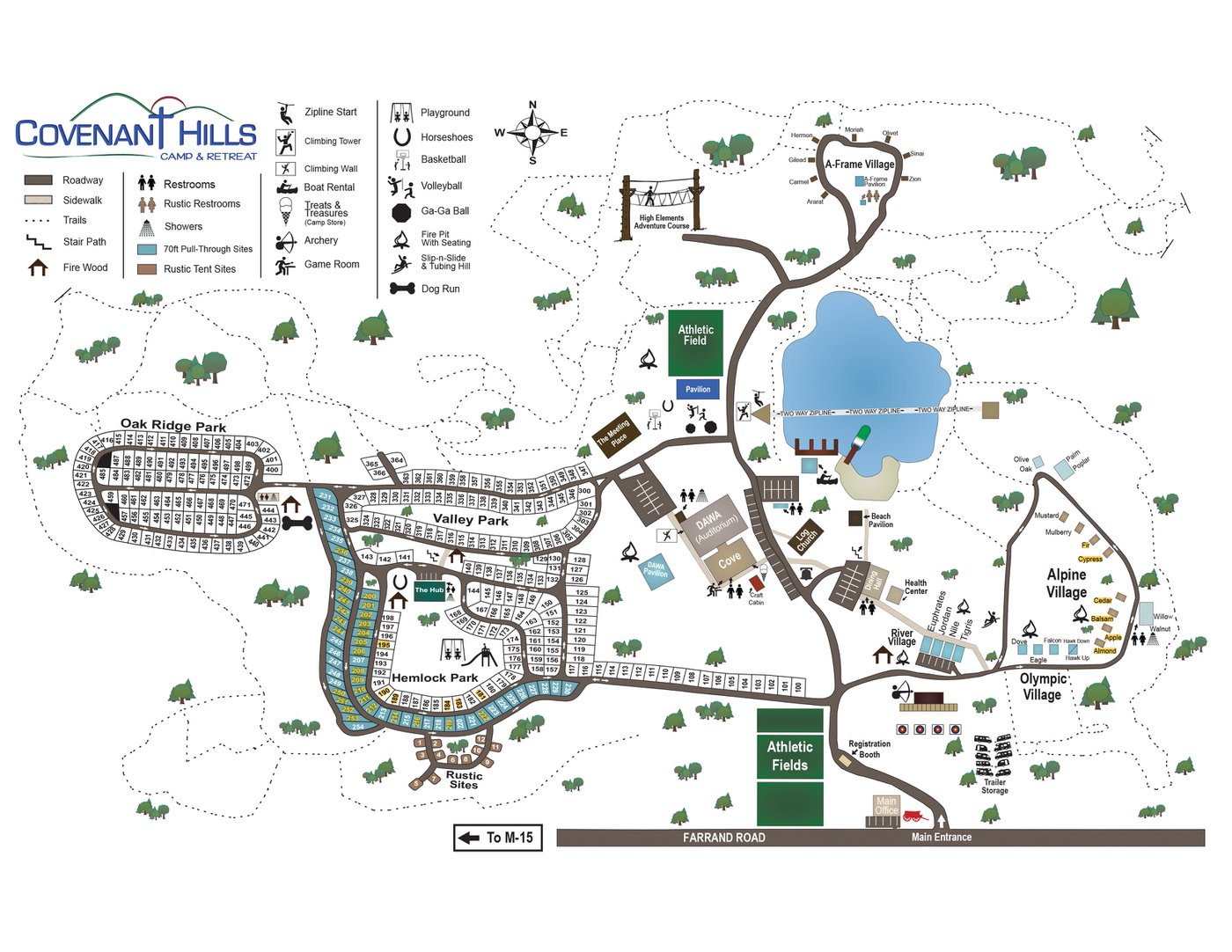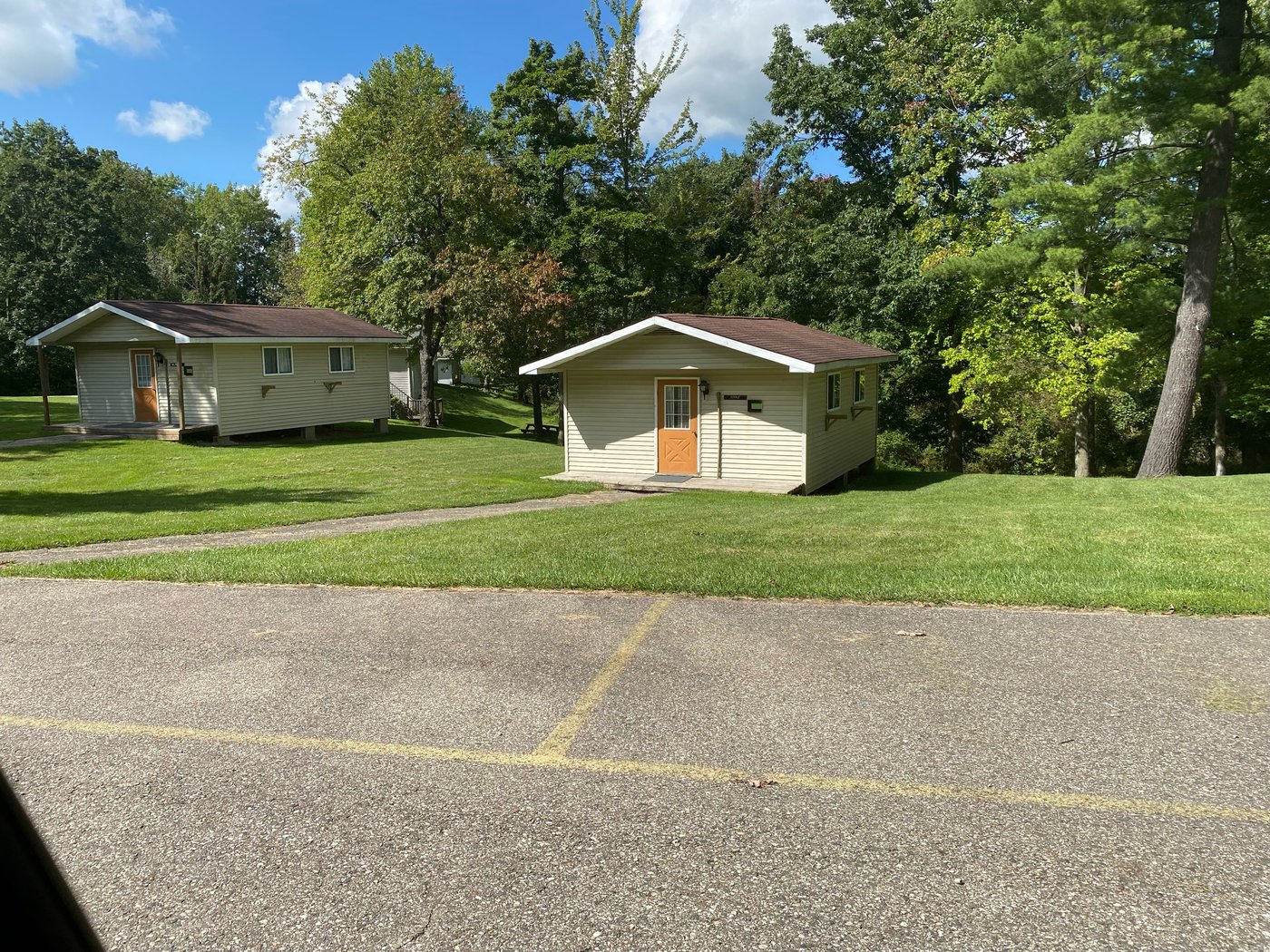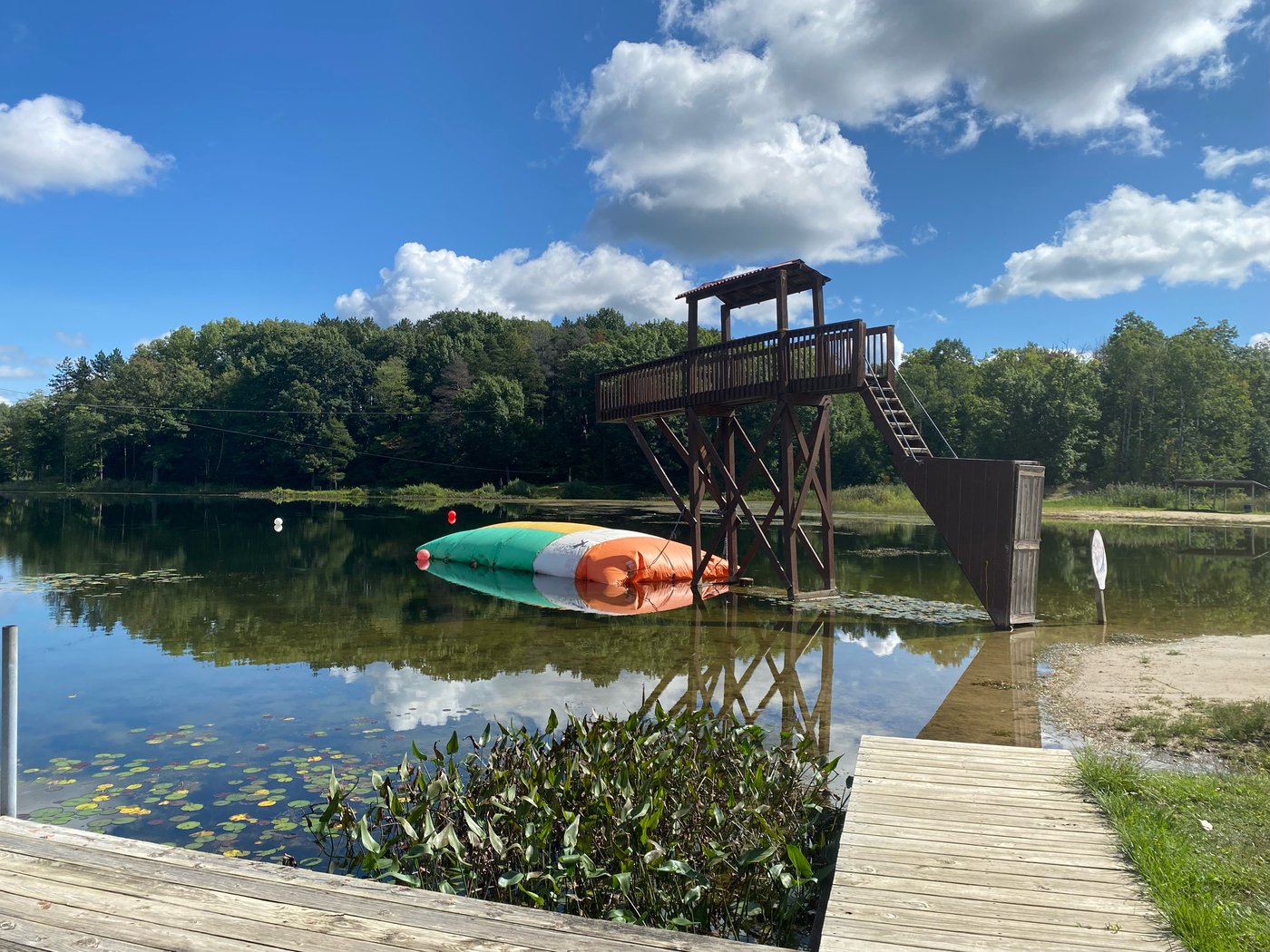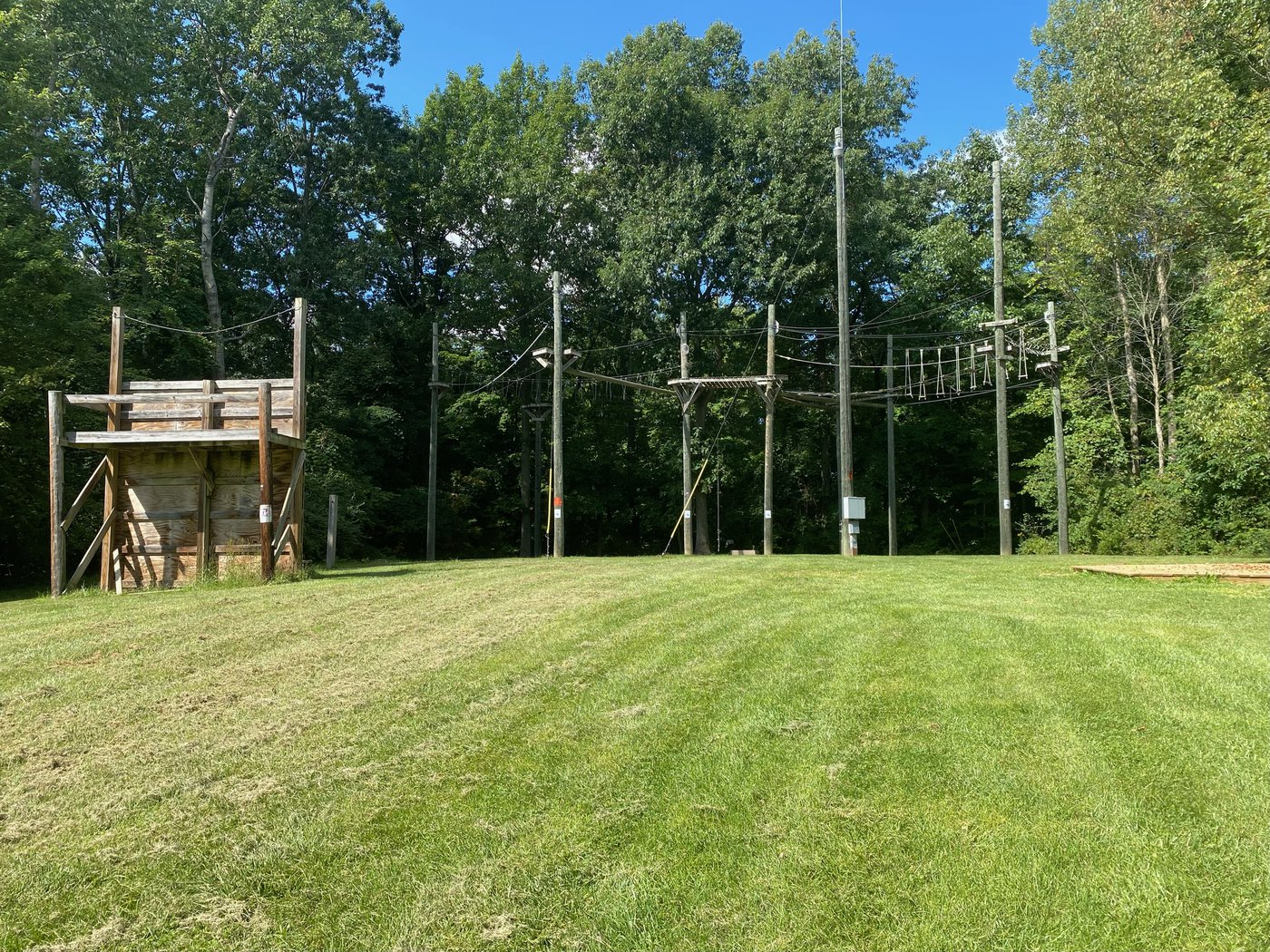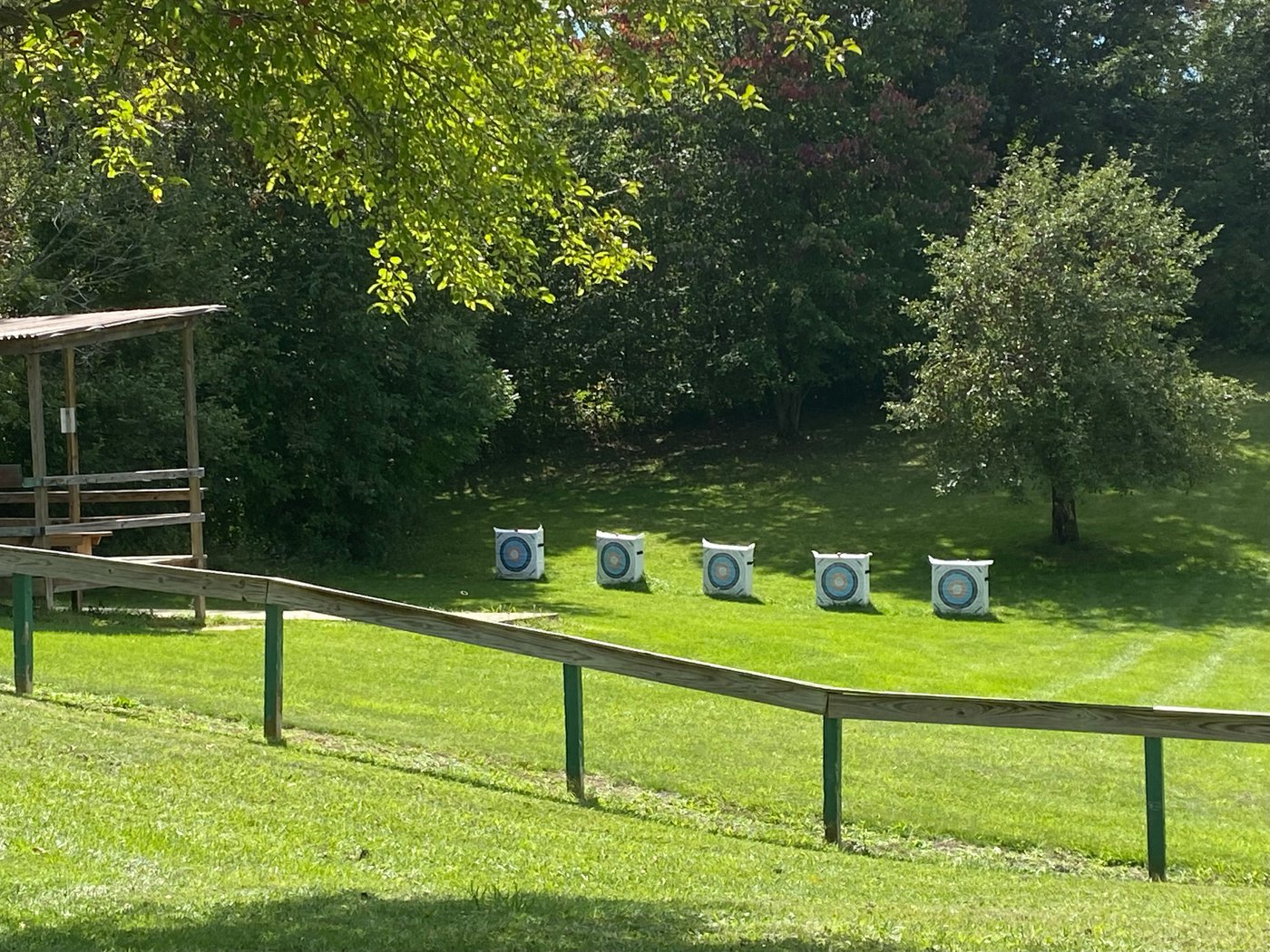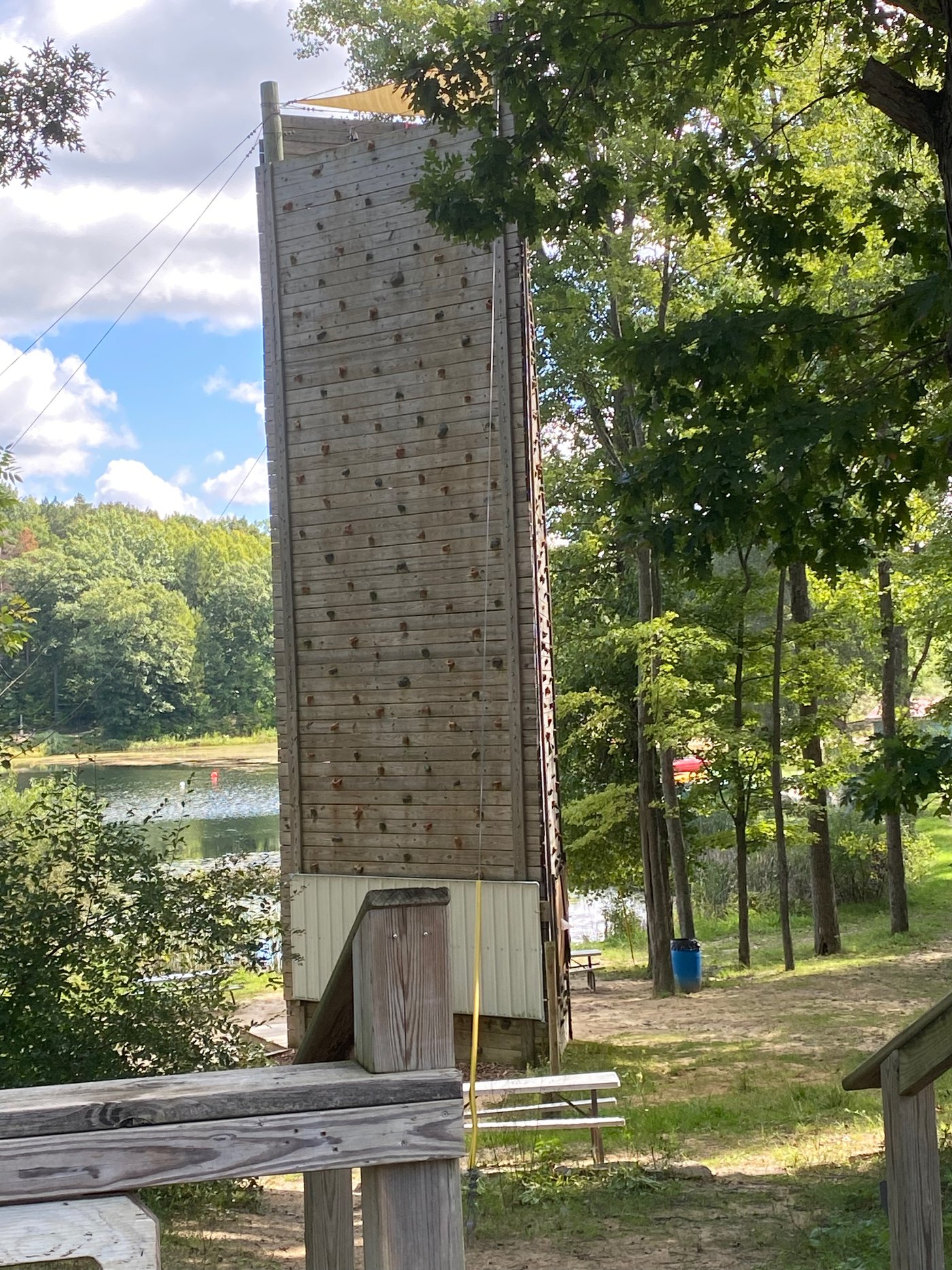 ___________________________